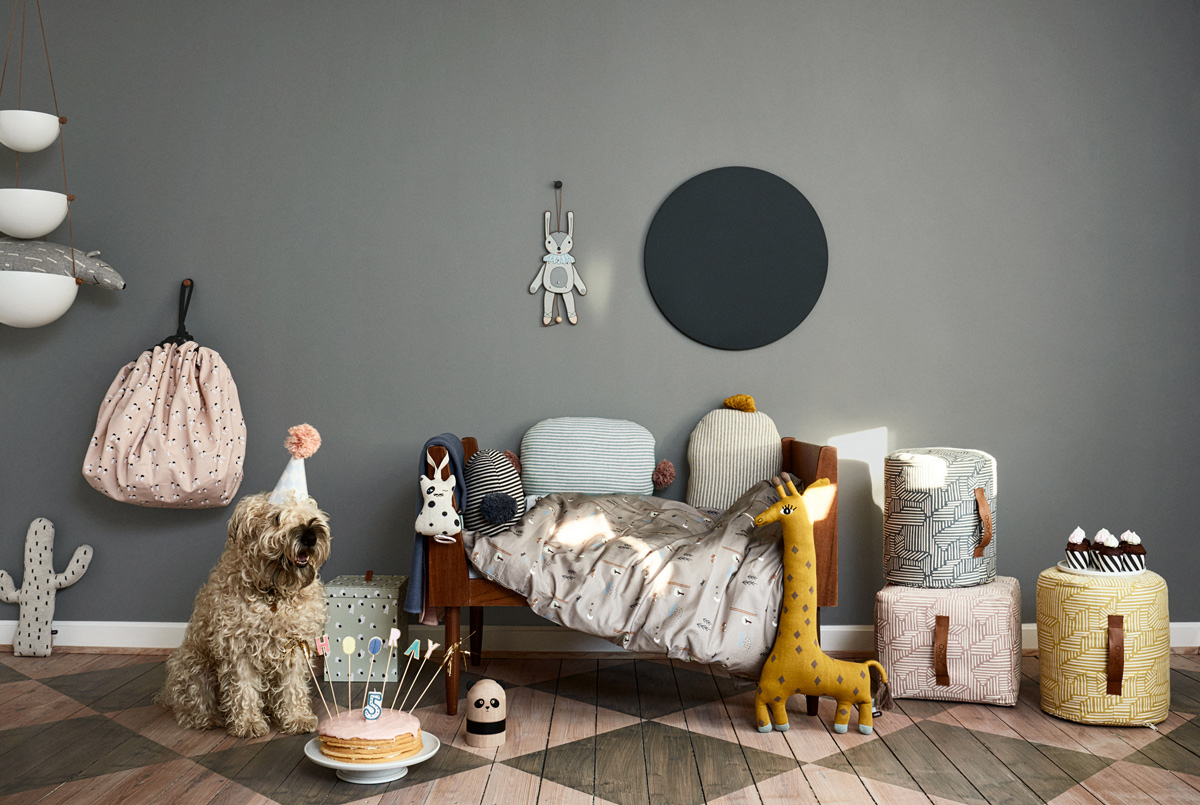 I just came across a few pictures from Oyoy and their latest Mini collection featuring pretzels, rainbows and raindrops – And it is a cuteness overload! The Danish company offers minimalist, high quality products with a Scandinavian aesthetic and lovely muted colours. Wooden toys, cushions, music mobile, bed linens, placemats, prints… everything is so adorable and playful.
I'm loving the floor mattress – Perfect to create a small reading corner anywhere. The pretzel cushion is also pretty sweet, and so is Noah the Giraffe, the Happy Summer bedding, and the Rainbow mobile.
About OYOY:
"Lotte Fynboe founded OYOY Company in 2012. She studied at the Danish design school Teko in Herning specializing in interior and furniture design. Shape, graphic, color and clean materials inspires Lotte and her motto is "Less is More". A lot of the products are redesigns of her childhood memories.
The OYOY name is inspired by the OY letters, which since 1929 has been the signature on every Danish airplane regardless of where in the world it may be located.
We are inspired by the classic Scandinavian designs added undertones of simplicity and with a twist of Japanese design – with a passion of combining colors and materials."
Photos: OYOY
SaveSave
SaveSave
SaveSaveSaveSave
SaveSave
P.S. I will launch my latest collection of original paintings very soon! If you'd like to find out more, get on my waitlist and I'll send you a sneak peek soon.
---