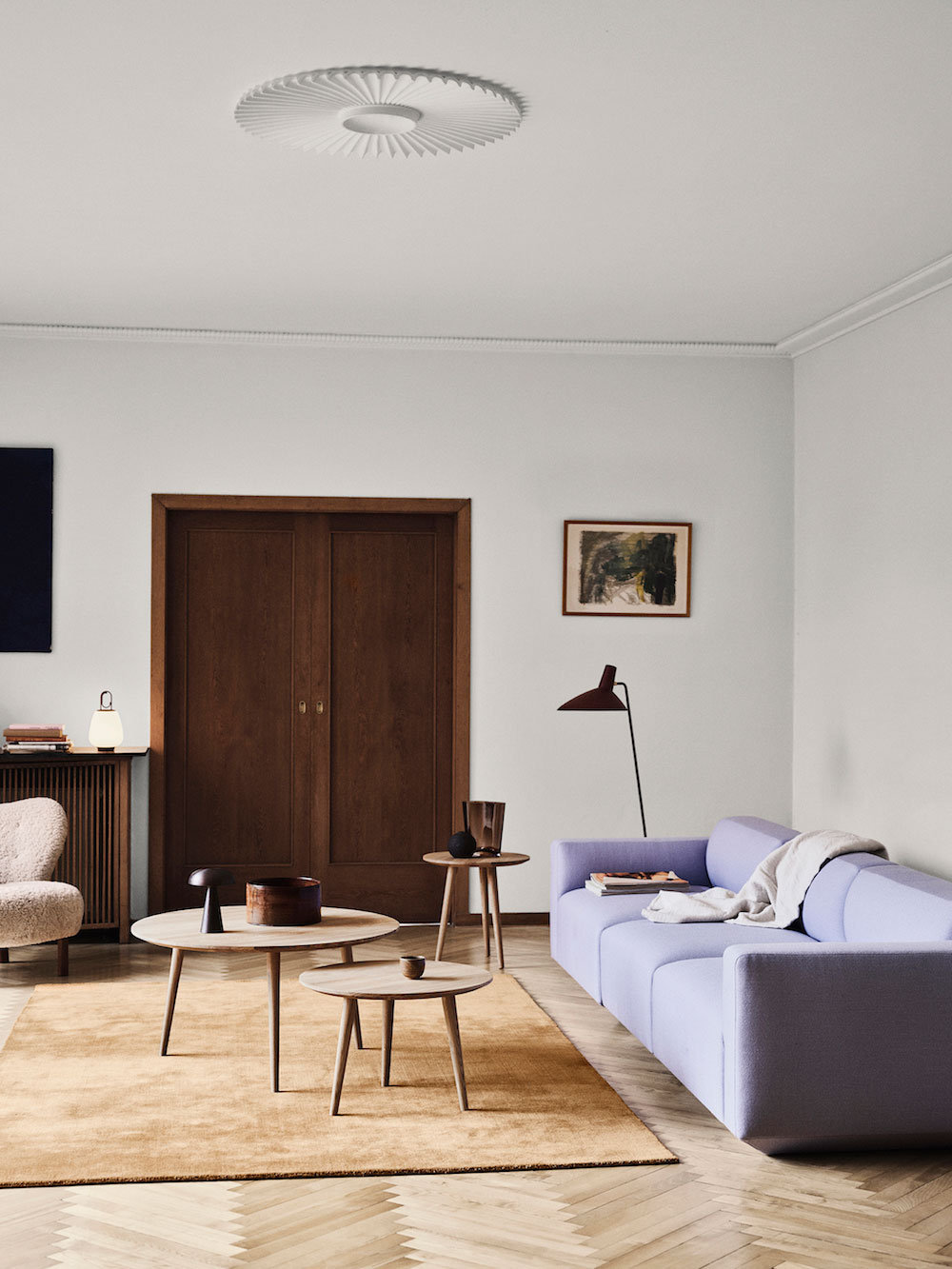 Danish design house &Tradition, known for bridging past and present, is my go-to source of inspiration lately when creating modernist interiors. I thought I'd share these beautiful pictures of a recent campaign, to delight fans of mid-century modern design.
The company's assortment features iconic pieces by Scandinavian masters like Peter Hvidt and Orla Mølgaard Nielsen, Verner Panton, Arne Jacobsen, and Jørn Utzon, among others, as well as the work of contemporary designers – All handcrafted to the finest detail and with an enduring reliance on high-quality craftsmanship. This, combined to high-quality materials and sleek lines, is what creates timeless design.
The images below are a tribute to the past and strong design heritage while being decidedly modern and au goût du jour.
"Paying homage to Denmark's long-standing design heritage, &Tradition bridges old and new by creating furniture, lighting and interior objects with timeless appeal. From reissuing design icons to creating future classics in collaboration with acclaimed international designers, the collection combines craftsmanship with creativity and shapes carefully considered pieces with purpose and meaning. Always respectfully. Always made to last." – &Tradition
Smoked glass, bronzed and polished brass, bouclé and shearling upholstery, wool, linen webbing, and walnut, with subdued earthy hues and vibrant pops of colors… The Modernist palette is on point.
Very inspiring!
Photos: &Tradition
---