Choosing a color palette for your décor can sometimes be a daunting task. Playing it safe is usually the rule of thumb at my home, as I tend to pick timeless hues for a serene, tone on tone look. However, sometimes I wish I would shake things up a bit and go for a surprising yet sophisticated color combinations just like those we increasingly see in Nordic-inspired homes. Many forward-thinking designers and stylists are skillfully mixing burgundy and rose, brown and marine blue, dark green and pastels… The results are always beautiful and inspiring.
Danish design house Ferm LIVING comes to mind when thinking about delightful color combinations. Here, I picked six of my favourite schemes from their seasonal lookbook; they are more trendy (bold?) than the usual black & white look, while still being totally workable even for the more conservative decorators out there.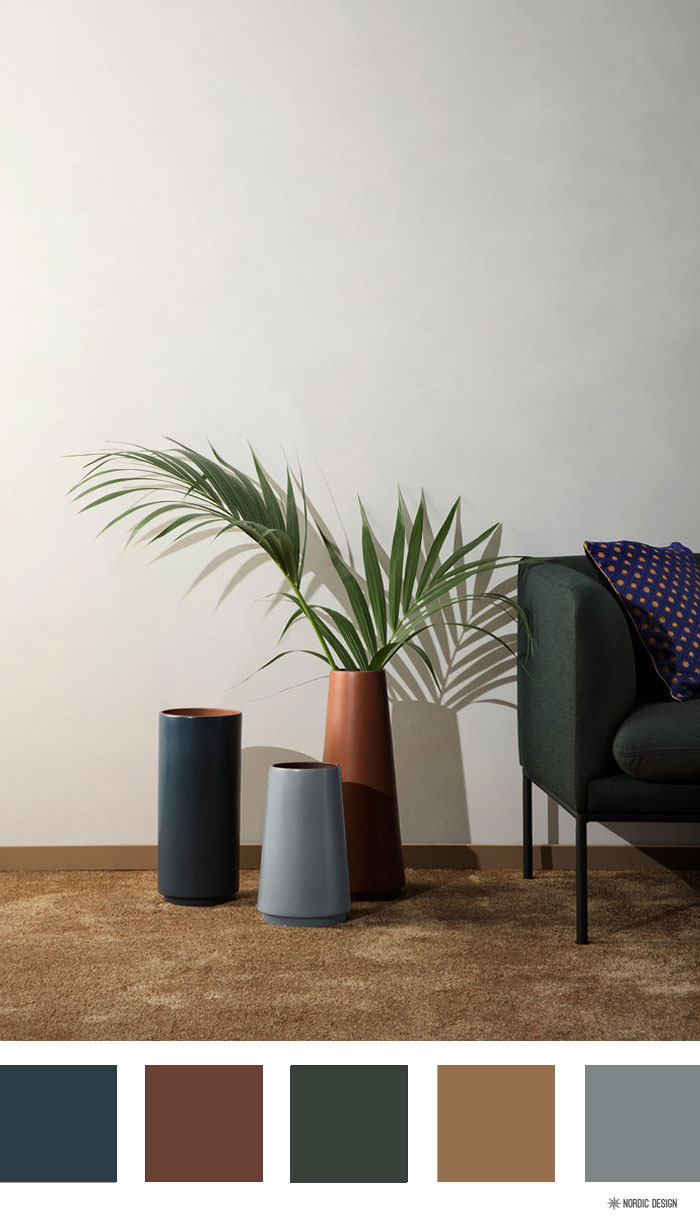 Psst: Need more help to decorate your home the Nordic way? We are now offering interior consulting services.
Photos: ferm LIVING
SaveSave
---