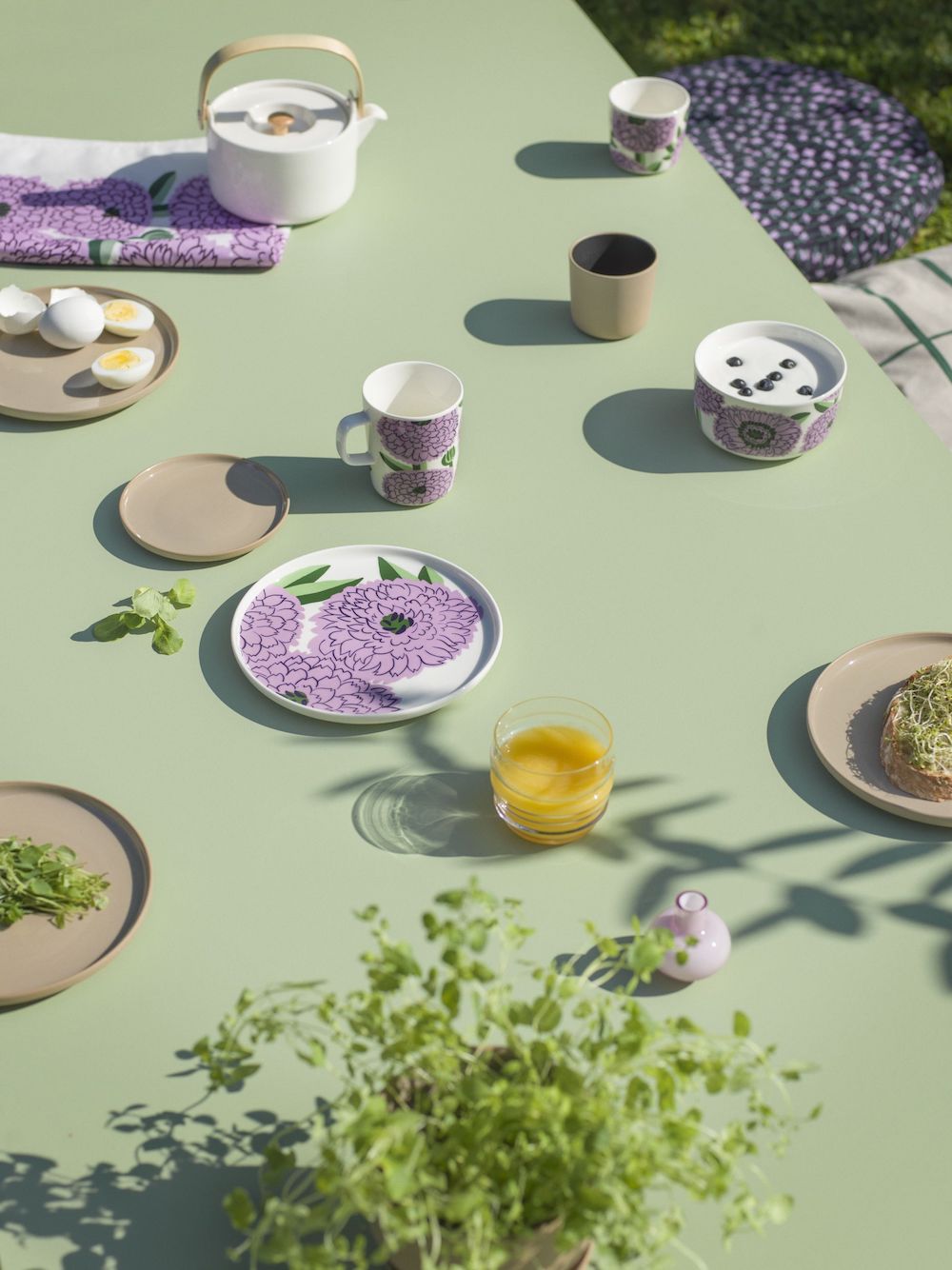 Finnish design brand Marimekko, known for its bold and bright patterns since 1951, presented its Summer 2020 collection.
As usual, the emphasis is on nature and flowers, which is perfectly suiting the season, and a theme that it is meant to represent creativity, playfulness and the charm of imperfection – "The ingredients of a good life", according to Marimekko.
But for this particular collection, the company's creative community "examined the mindset of people for whom gardening is a central part of their lifestyle and a great passion: They savor the uplifting process of planting seeds and watching them grow."
The season's color palette consists of soft shades of lavender lilac and earthy hues with contrasting vivacious yellow and orange.
Novelties include an apron and a bag for gardening, both on my wish list.
Such a pretty collection!
Photos: Marimekko
---