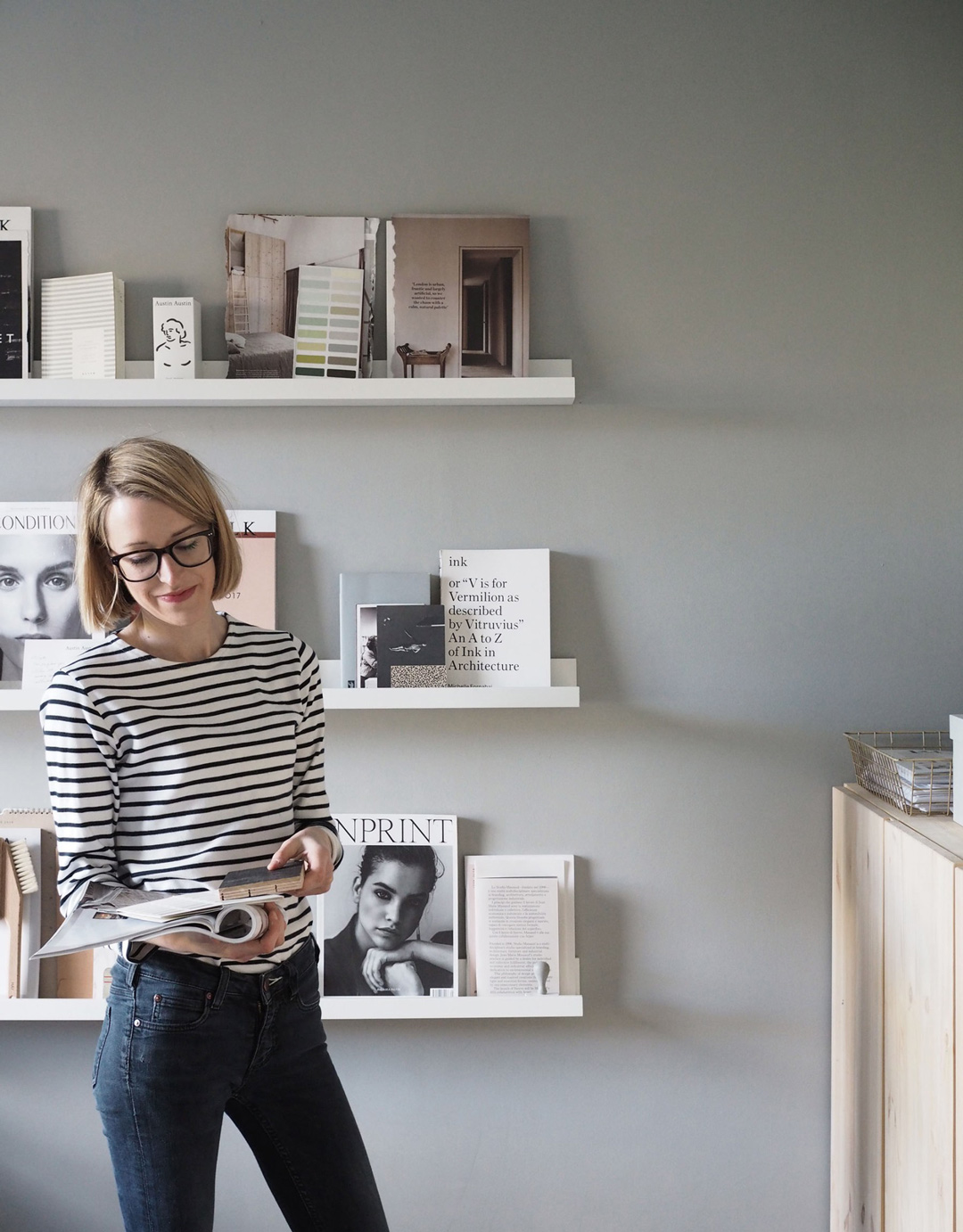 Announcement: Doors to the Insiders Club will open again soon! Get on the waitlist to be notified of our next enrollment period and to be eligible for special launch bonuses. For more info on all the perks of becoming a member, click here. 
Fellow freelancer, blogger and stylist Cate St Hill just revealed her home office makeover, and it literally made me look around mine and wonder how I could infuse a breath of fresh air into it…
Cate and I share a similar sense of aesthetic – We both seem to enjoy soft, neutral color palettes and materials, as well as a cozy and authentic style. My office is grey, just like hers. I also have a white desk, as well as picture ledges from IKEA to display magazines, candles, and knickknacks. But I realize that while I might have some of the right design elements, I still have to put that extra effort to transform my workspace from blah to beautiful. I once had a vision of how I wanted the room to look like, and I have to say that Cate nailed it. Her styling is impeccable. Simple and achievable, but significant and inspiring.
If only this was my own home office (sigh).
.
Lovely, right?
Head over to Cate's blog to read the original post about her home office makeover, and to find a list of products seen in these pictures as well as a few tips & thoughts on the process.
Photos: Cate St Hill, with thanks.
SaveSaveSaveSave
SaveSave
SaveSave
SaveSave
SaveSave
SaveSave
---