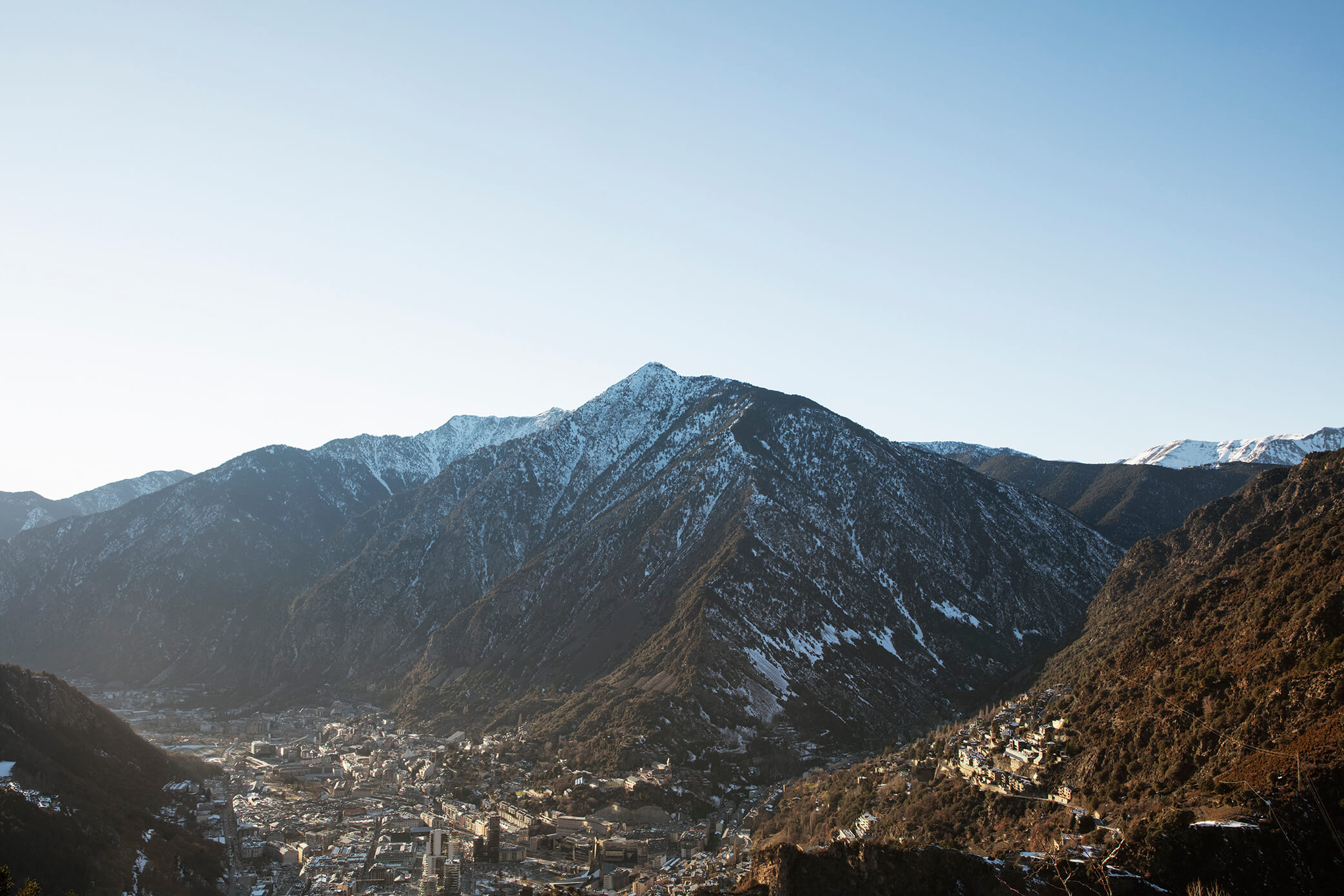 Vipp has unveiled its seventh one-of-a-kind guesthouse, located in a traditional stone house in the high mountains of the Pyrenees in Andorra. Discover the ultimate alpine retreat.
Looking for a luxurious mountain retreat that combines contemporary design with stunning natural surroundings? Look no further than Vipp's latest guesthouse, located in the heart of Andorra la Vella's old town.
Casa Andorra is housed in a traditional stone building known as a Borda, which was historically used to store grains and cattle.
It offers stunning views of the city center and the surrounding Pyrenees mountains, which is a preferred holiday destination and is known for its outstanding ski slopes in the winter, and hiking trails in the summer.
Vipp has transformed the building into a modern home-away-from-home that offers a serene Scandinavian design sensibility.
The guesthouse is spread over two floors, with an open kitchen, dining and living room, guest toilet with laundry facilities, and a small balcony on the first floor.
Every Vipp guesthouse is fitted with its iconic V1 kitchen, a true masterpiece of design and functionality.
Made from high-quality materials, including stainless steel and powder-coated aluminum, the V1 kitchen boasts a sleek and minimalist design that is both elegant and practical. It includes a sink, faucet, induction cooktop, and ample storage space for all cooking essentials. It is also modular, allowing the option to customize the kitchen to different needs fully.
The modular design allows you to customize the kitchen to your specific needs, with the option to add additional modules such as a refrigerator or dishwasher.
Upstairs, guests will find a bedroom and large bathroom with an open shower and freestanding bathtub.
The whole house is furnished with Vipp's products, from furniture and vanity to lighting fixtures, mirrors, and accessories.
You can discover the full assortment on Vipp's website.
The guesthouse is the seventh in a series of one-of-a-kind accommodations from Vipp, which seeks to offer guests unique design-centric stays in natural surroundings. The company aims to elevate product encounters by placing them in architectural settings that provide a complete and aesthetic experience.
"Instead of designing one destination with several rooms, we offer several destinations with just one room. While each place explores various architectural archetypes and carries unique identities, the common denominator is a carefully curated aesthetic where the V1 kitchen and furniture collection from Vipp are repeated," says Kasper Egelund, CEO, and 3rd generation co-owner of Vipp.
About Vipp
A Danish, 3rd generation family-run and family-owned company, Vipp was founded in 1939 by metalsmith Holger Nielsen who crafted a pedal-controlled waste bin for his wife's hairdressing salon. Today, the bin is exhibited in MoMA's permanent design collection. In 80 years, the Danish company has grown form a bin to a brand crossing the categories of kitchens, furniture, lighting, and accessories. In recent years, Vipp has expanded beyond objects to create architectural venues in which Vipp products can be experienced.
If you're looking for a luxurious mountain escape that combines contemporary design with natural beauty, Vipp's latest guesthouse in Andorra is the perfect destination. Book your stay today and experience the ultimate in Scandinavian-inspired luxury.
Address
Casa Vipp, Andorra
Avinguda Princep Benlloch, 11
Baixador de l'Hortal
s/n, AD500 Andorra la Vella
Andorra
Project by Vipp | Promoter: RAW Dwelling | Interior design: Sandra Riera | Styling: Julie Cloos Mølsgaard | Photos: Irina Boersma
---