This house is right up my alley! It has a monochrome color palette pared with lots of wood, spacious rooms, lots of natural light, a unique and personal décor, and a lot of gorgeous artwork made by the home owner herself, calligrapher Ylva Skarp. I also like that the interior is a mix of styles, from Scandinavian and rustic to industrial and modern. What about you?
If you like this place, check it out decorated for Christmas – Lovely!
Did you know? I mentor and teach homeowners the skills, effective action steps and designers' secrets for improving their home and creating a beautiful Scandinavian interior they love - Find out how!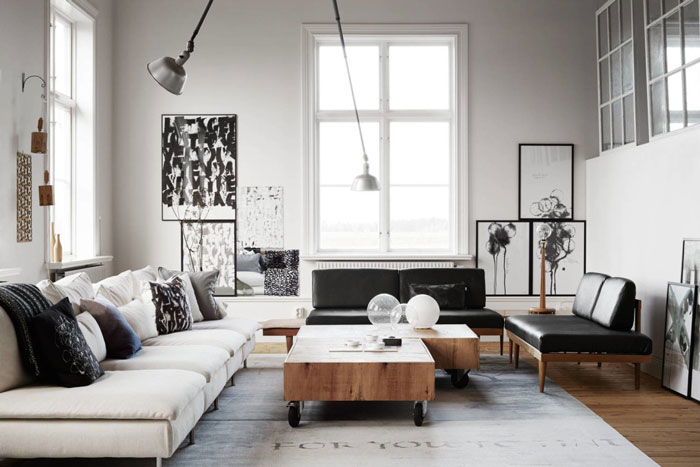 Photos: Kristofer Johnsso via Residence magazine
---