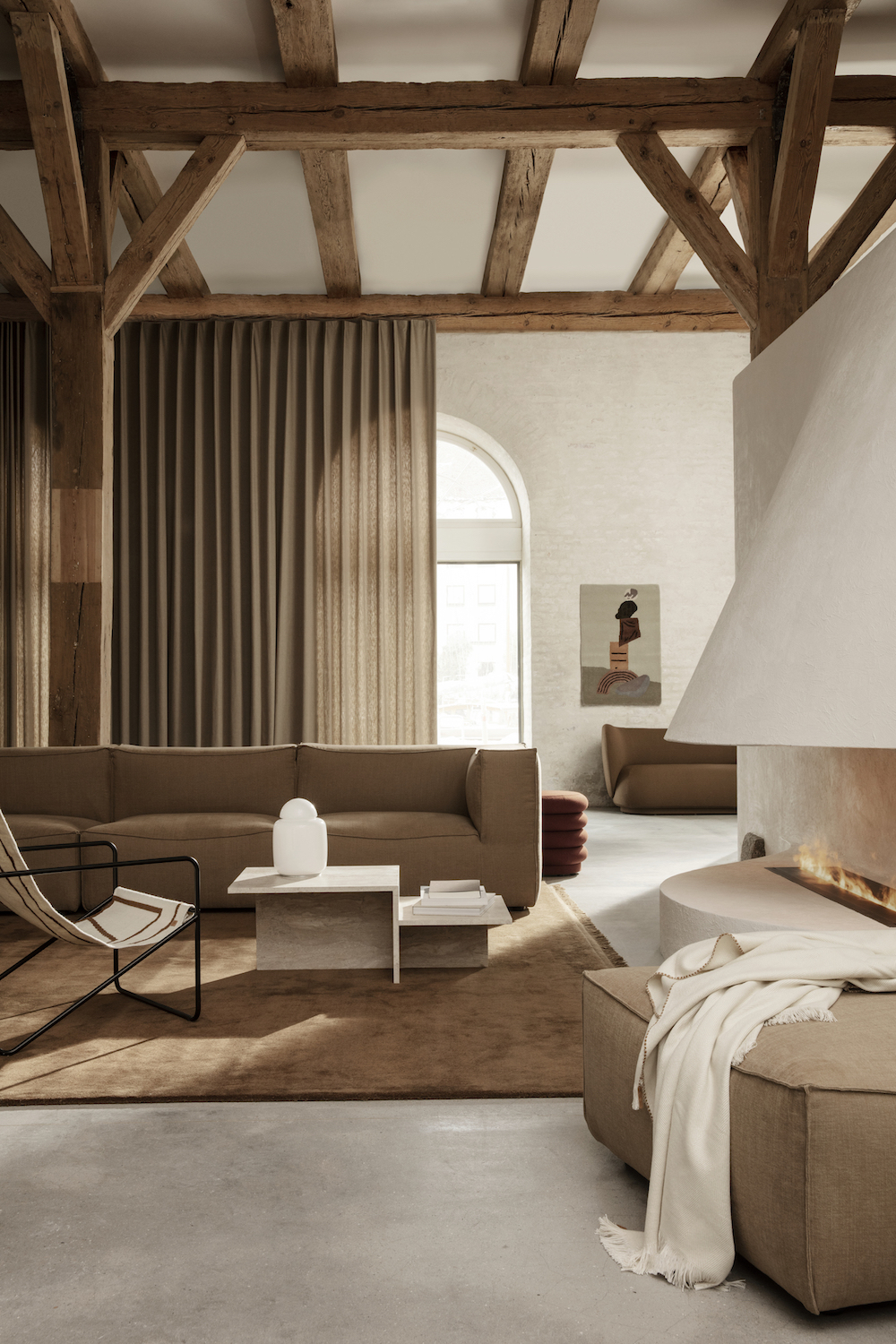 Ok, somebody's gotta dare and ask the question: Is brown the new black!
Brown seems to be quickly replacing grey in interior design lately, and the trend is stronger than ever. It slowly started with beige and now, darker shades are being embraced for the tone-on-tone interior design schemes.
Brown is natural, comfortable and familiar. It evokes stability, reliability and safety, not without a hint of nostalgia. And it fits right in our desire to connect with nature.
One of the best examples is Danish brand ferm LIVING, whose latest campaign shots are all about the warm, earthy color. You can see it paired with creams, burnt orange, dark red, wheat and olive green. It is a very easy neutral to live in, albeit a polarising color choice.
Take a look at the pictures below, and don't hesitate to let me know what you think of the look!
Brown is soothing and calm, just like a pale-colored monochromatic rooms of the recent years, but with a stronger personality.
These beautiful campaign shots were photographed at Ferm Living's Copenhagen showroom. You can take another look at their lovely retail space here.
Photos: Ferm Living
---