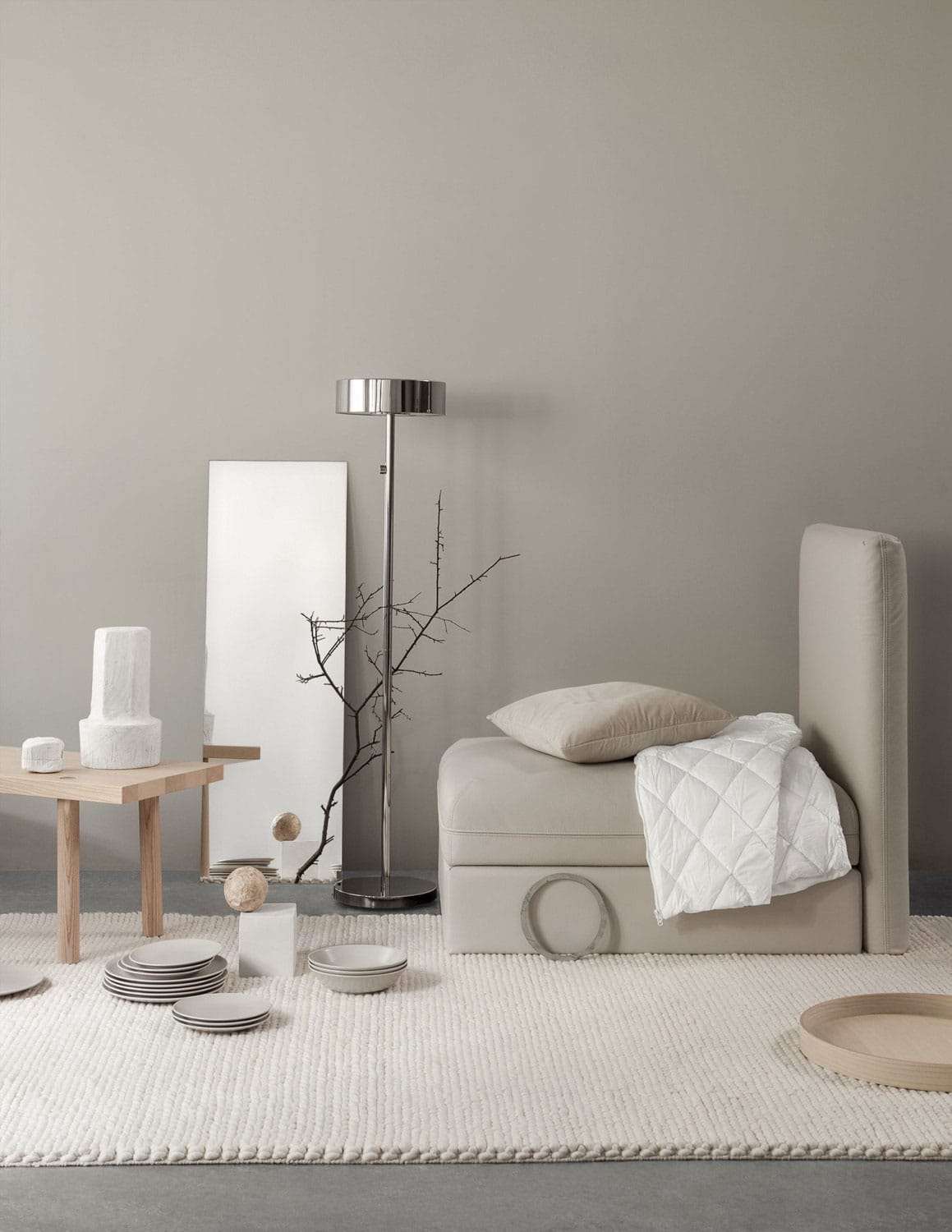 Last week Stockholm hosted its bi-annual Formex fair, the Nordic region's largest and most important meeting place for design and interiors. This year's theme was "Nordic Space", and IKEA released a few beautifully-styled images showcasing the Swedish giant's take on the concept.
"We defy the darkness and decorate with bright tones and convenience in focus. We pick up natural and durable materials and surround us with soft and fluffy textiles. As an exciting contrast, we take on shiny surfaces and a brand new idea in the mix. As darkness falls, we spend more and more time indoors where the body and minds need to have space to rest. We house our homes in a way that allows us to reload and retrieve energy while promoting our way of thinking again and again." – Ikea
Natural materials like wood, leather and wool, as well as soft, monochrome tones and a metallic touch, were embraced in the gorgeous styling. Nice to see such a warm and bright autumn look – It's quite different than the usual moody and dark interiors we start to see around this time of the year.
"With natural materials as the bottom we bunk up with pillows and warm blankets that surround and embed. Around the home, we create small spaces for recovery where the body is allowed to land smoothly and the brain gets silent. Where things get their place with the help of good storage where everything that is not used for the moment is gone away or on a well-chosen display. We choose to surround ourselves with bright and monochrome natural tones like clay and sand and appealed by the meeting of handmade, shiny materials and high tech." – Ikea
Styling: Sundling/Kickén
Photos: Osman Tahir for IKEA Livet Hemma
SaveSaveSaveSave
SaveSave
SaveSave
SaveSave
---