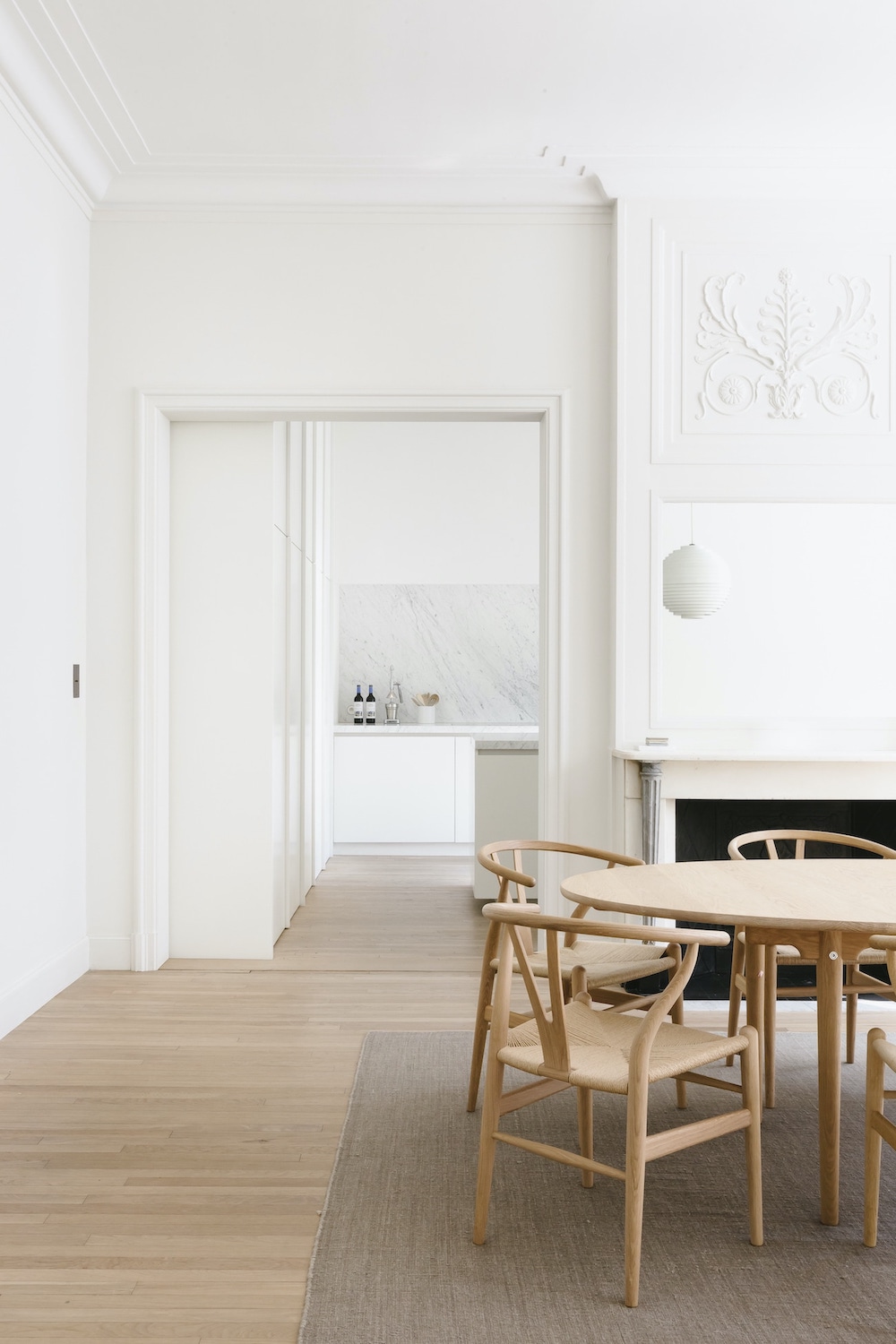 Antwerp-based firm Hans Verstuyft Architecten is behind the gorgeous renovation of House O, a luminous apartment in Brasschaat, Belgium.
Contemporary materials, a restrained palette and sleek, clean lines make for this minimalist interior's beautiful simplicity.
Large windows provide abundant natural lighting that bounces off the crisp white walls and floods the space. Further intensifying this sense of openness, high ceilings and original doors with gridded window trimmings make the place airy and bright.
The home is sparsely furnished, with pieces selected for their sculptural simplicity. You will find oak chairs and a dining table from Carl Hansen & Son, and a Tip Of The Tongue table lamp by Flos, among others. The ceiling lights in patinated brass are designed by Hans Verstuyft.
In the modern kitchen, a wall of white cabinets provides ample storage. The vertical slats serve as handles. A Carrara marble backsplash and countertop add visual interest and refinement. The brass Vola faucet is the perfect finishing touch.
About the firm:
"Hans Verstuyft Architects was founded in 1992. Our projects are varied in scale and program as we look for challenging assignments, which we love to study. Our work is based on the specific conditions each project has. The result is an analysis of these conditions: program, surroundings, budget, users, light,…but also more subjective elements like feeling, warmth, comfort, touch, sensuality. We want to include in our projects a way of life, and not only a rational solution. Our way of thinking about architecture might be seen as traditional in a way that we don't want to make fashionable buildings. We think architecture is to last and to give living new opportunities for each generation. Future buildings must have a soul that inspires the users and invites them to live in. Our inspiration is to think sober, to reduce. We see the same in fashion, dance, art. Sober works often have a strong appearance."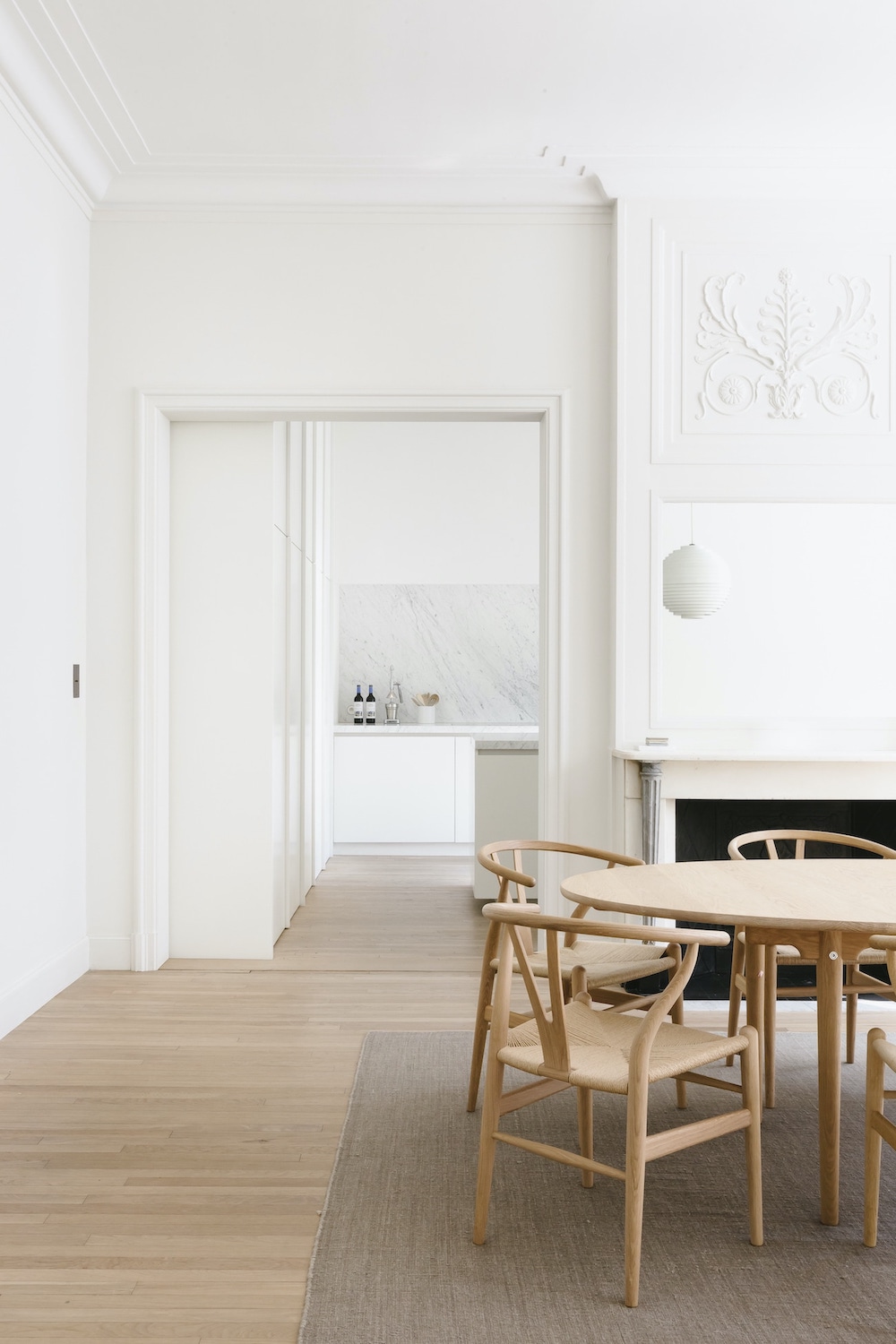 The original staircase has been stripped of paint and left natural. A step in brown marble adds a beautiful, unexpected design element.
The wooden floors were refurbished and white-washed.
Noticed the arched doorway? Lovely detail!
If you would like to take a look around another absolutely stunning minimalist home, have a look at the PH House from Norm Architects.
Photos: Dorothee Dubois for Hans Verstuyft Architecten
---