This is the fourth round-up in our "Best of 2016" series!
It's that time of the year when I like to look back at what happened, to remember good times and lessons learned, and to start planning for the future. It's also a great opportunity to go over some of my favourite posts and to review what was published on Nordic Design. I browsed through the 200+ articles shared with you this year, and I've created a "Best of" series by looking at the most read, liked and shared content. I've gathered dozens of beautiful and inspiring pictures all worth remembering and pinning for future reference.
Here are 18 of the most stylish kitchens we've featured on Nordic Design in 2016.
Which one is your favourite?
1. Stunning Kitchen by Garde Hvalsø
2. Gorgeous Bohemian Home in Copenhagen
3. Inspiring and Stylish Monochrome Apartment
4. Beautiful and Harmonious Scandinavian Home in Natural Shades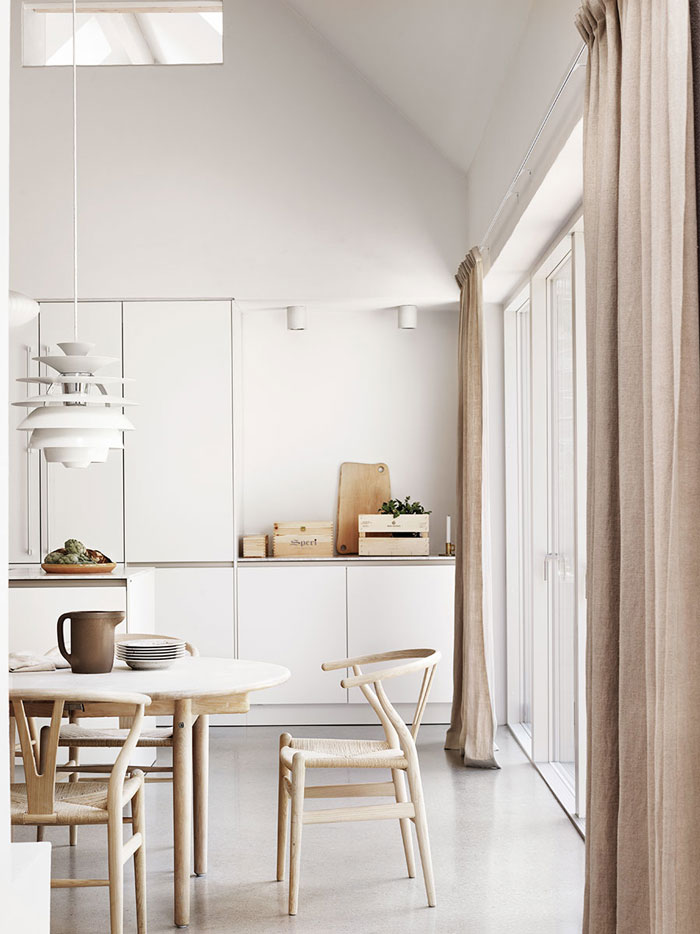 5. Industrial Chic Kitchen with Stunning Details
6. Stunning Apartment in Lyon by the Owners of Maison Hand
7. A Home with the Right Balance of Modern Style and Historical Charm
8. Frama Reopens its Studio Store and Launches the St Paul Apothecary Collection
9. Stelton's Inspiring AW16 Collection
10. The Home of Swedish Interior Stylist Elin Kickén
11. The Amazing Home of Danish Photographer Mikkel Adsbøl
12. Inspiring Small Loft Styled by Pella Hedeby
13. The Brooklyn Home of Swedish Photographer Pia Ulin
14. Inspirational Stockholm Home with a Great Kitchen
15. A Nordic Home in Shades of Green
16. The Home of Joanna Lavén, Take Two
17. Stunning North Vancouver Home with Natural Materials and Minimal Aesthetic
18. An Amazing Modern Residence by Studio David Thulstrup
Do you want to see more lists? Click here to see our 2015 and 2014 roundups.
---