If I could show you what my dream apartment looks like, it would probably look a lot like this!
This apartment in Berlin gave me a lot to be envious about. The combination of grey, white and black, accentuated with a warm touch of wood, is carefully put together. The final style is modern, sleek and inviting. The interior filled with natural light, the rooms are large and airy, and its very stylishly decorated with mid-century furniture and design classics.
I love the sleek, white kitchen. It has no upper cabinets, which makes the room feel spacious. The dining room, with its black pendant lights from Gubi, is beautiful. Notice the dining chairs; I like that one of them is different. It's a fun and personal detail. The bathroom is also a dream…! The lights are from &Tradition, the chair is from Menu, and the daybed is crafted by talented Marcin Wyszecki.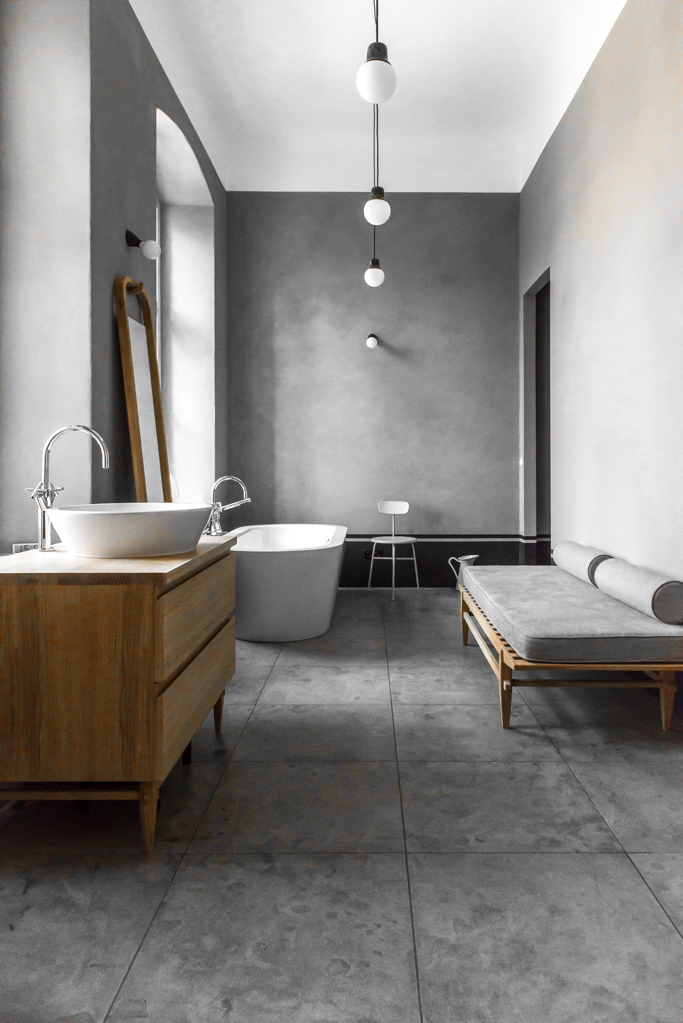 Photos: Karolina Bak
---