This lovely apartment for sale in Sweden is staged to perfection. Every piece of furniture and decorative detail was carefully added to create a stylish, modern and uncluttered look. There is a lovely serene atmosphere, thanks to the soft shades of beige/sand that adorn the walls and the beautiful wooden floors. The contrast with darker tones such as grey and black creates a gorgeous look.
Here are a few items to help you recreate this style:
If one of you knows where that beautiful sofa is from, let us know in the comment section below!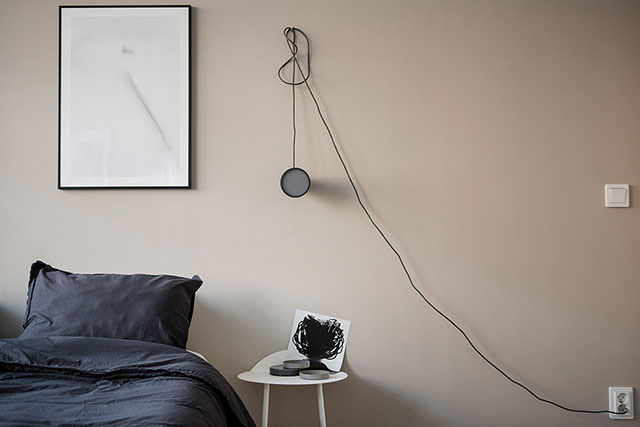 ---