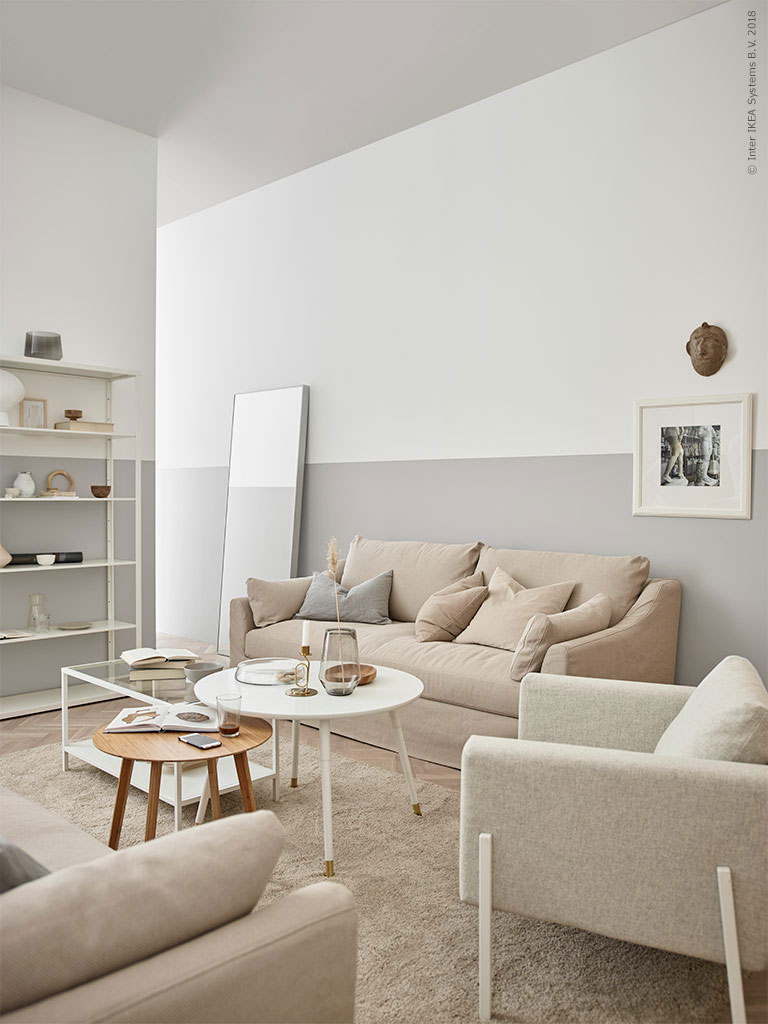 I just came across these beautiful pictures of interior designer Susanne Swegen's home. The talented Swede created a serene and cozy look for her living room, which also incorporates a home office. The space has an organic, minimal feel, thanks to a muted palette of soft earthy hues and carefully-edited furnishings. It is far from bland with its layered tones and textures, as well as with a combination of straight and curved lines. The two-toned walls is a great idea to add interest.
Psst: Join our decorating club and its growing community of design lovers from around the world. Become an Insider today!
See my tips on how to decorate your home following the tone-on-tone trend, the Scandinavian way.
For more beautiful workspaces or living rooms, visit Nordic Design's Inspiration Gallery.
Stylist: Susanne Swegen
Photos: Andrea Papini via IKEA
SaveSave
SaveSave
SaveSave
SaveSave
SaveSave
SaveSave
SaveSave
SaveSave
SaveSave
SaveSave
SaveSave
---