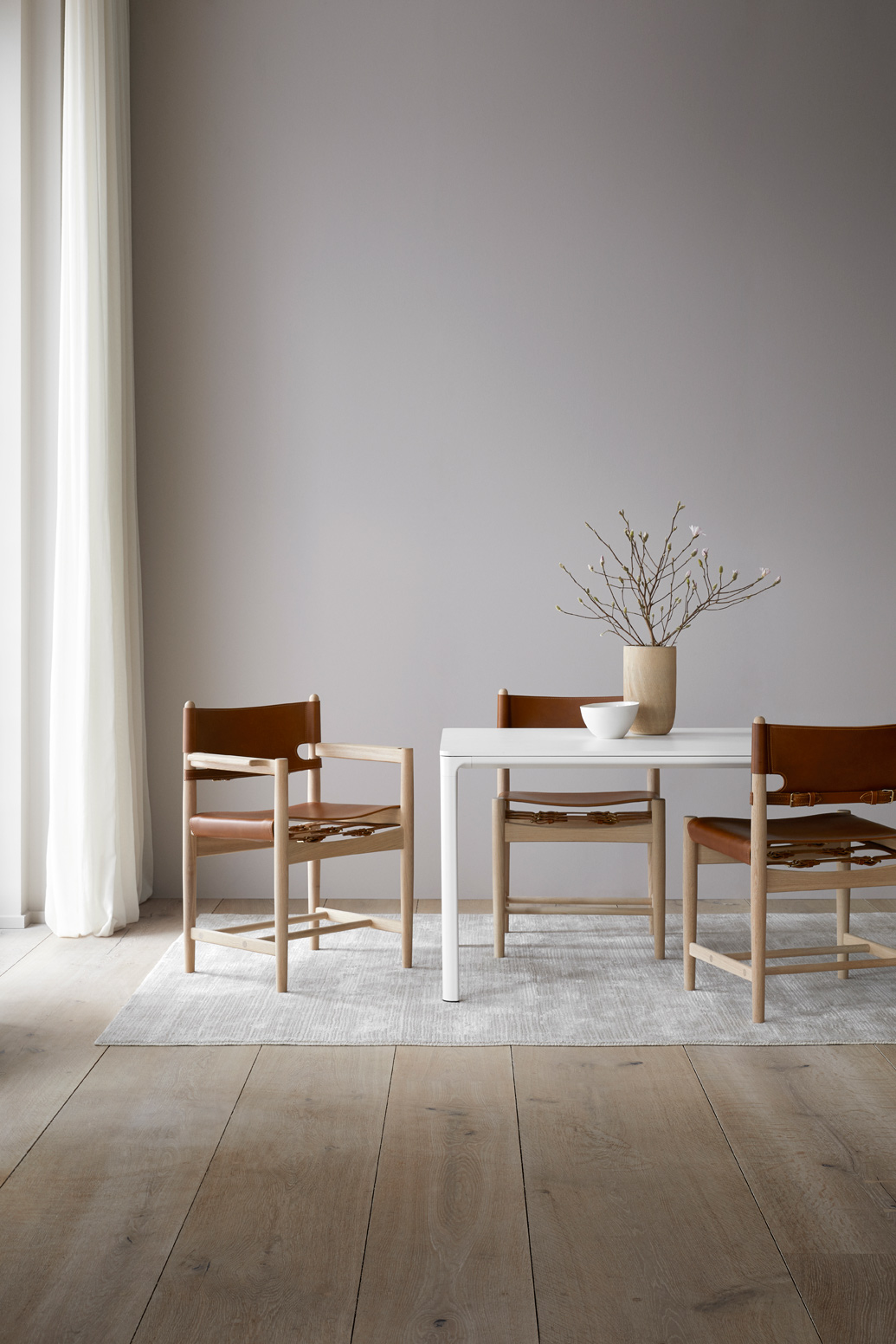 It is a new era for the famous Spanish chair!
Danish design house Fredericia has revealed its latest products during the Salone del Mobile in Milan last month. One of its most exciting arrivals is a revesited edition of the Spanish Dining Chair designed by Børge Mogensen in 1964. The classic design is now available with new seating height, with or without armrests, as well as in dark or light tones.
You can expect the same high quality standards, excellent craftsmanship and timeless design that made the original piece so popular around the world.
The dining chairs will be in stores from September 2018.
.
Have you ever sat in a Spanish chair before? Go and try it. Fredericia is not lying when they promise a "seating experience beyond the ordinary."
Did you know the entire production requires fourteen days of patient craftsmanship and passionate dedication to complete the iconic Spanish Chair? You can see a very interesting little video about the process here.
A little history about the chair:
"On a journey through Spain, Mogensen had noticed a traditional type of chair with wide armrests, common in areas influenced by ancient Islamic culture. Mogensen combined this notion with his earlier works and signature functionalism. The wooden construction of the Spanish Chair is formed with geometrical precision, achieving a sturdy design with exceptional durability and enduring character. Back home in Denmark, Mogensen presented the Spanish Chair at the Copenhagen Cabinet-makers Guild's Exhibition. The broad armrests serve as a practical place to place a glass or ashtray, allowing the user to dispense with occasional tables or other furniture from the surrounding area. In doing so he achieved a more open and informal space for relaxing and conversing."
Photos: Fredericia
SaveSave
SaveSave
SaveSave
SaveSave
SaveSave
SaveSaveSaveSave
---