This is an impressive and tiny apartment for sale in Gothenburg. The space is small, no bigger than 25 m2, and it is beautifully styled! I really like that shade of grey on the walls with the wooden details, the monochrome linens, the collection of vintage decanters, the stylish furniture…. I actually like everything!
Gorgeous!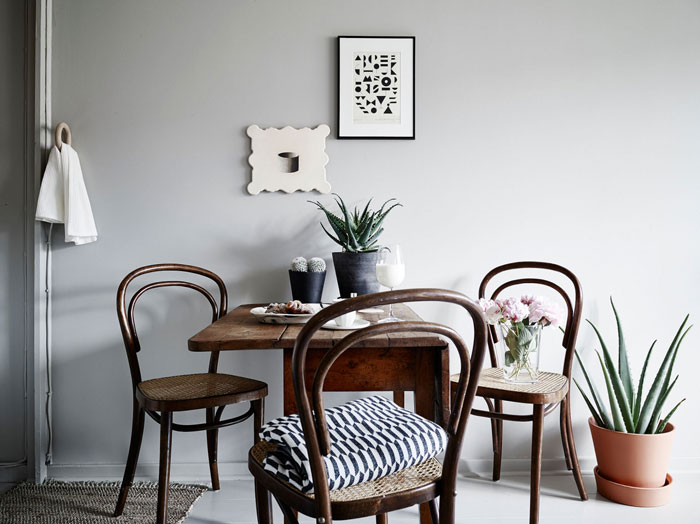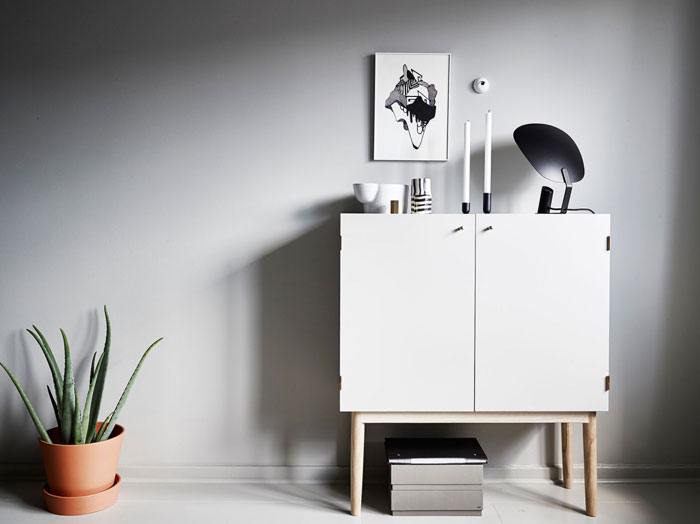 Photos: Jonas Berg for Stadshem
P.S. I will launch my latest collection of original paintings very soon! If you'd like to find out more, get on my waitlist and I'll send you a sneak peek soon.
---