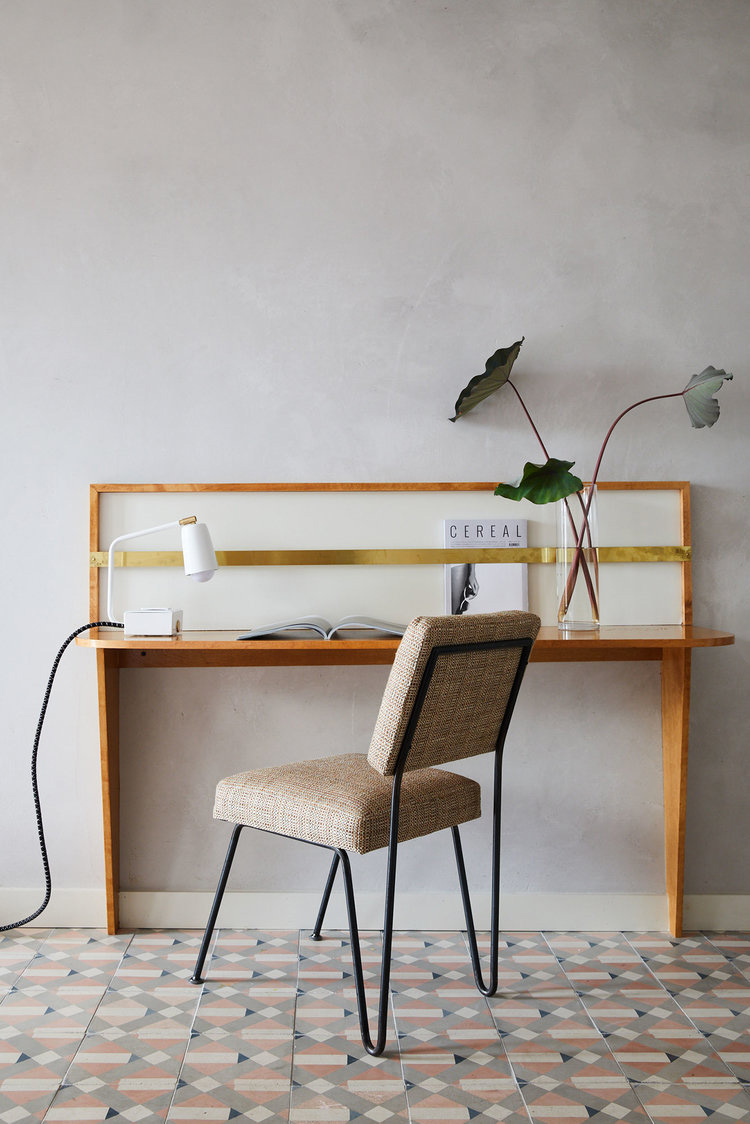 .
I've recently introduced you to the work of Nicole Franzen with this post about a beautifully renovated brownstone home. The Brooklyn-based photographer knows how to capture the light, and she has a clean and simple style that I love. A peek at her portfolio will convince you. I am also amazed by all the fantastic places & spaces she gets to shoot.
I wanted to know more about the woman behind the lens, and she kindly agreed to answer a few of my questions.
.
1. Tell me more about yourself. Where are you from? How did you become a photographer?
A: I was raised by my mother in a small town high up in the mountains in rural New Mexico. We left California when I was 10 and drove nearly halfway across the country. Taos, a town where artists flocked by the masses was always considered a creative community. A place where people could come and admire the vast open lands, tall mountains, beautiful light and the rich historical background. When I was 15 years old I waited tables at a local fine dining restaurant. It was there that my interest in food really peaked. When I was younger I would spend hours watching cooking shows while my mother was at work. I would experiment in the kitchen and try new things. When I got the French Laundry Cookbook, I was convinced that I wanted to strive to that level and work for Thomas Keller.
I will be honest and say I did poorly in high school and didn't seem to conform to the traditional ways. I would get into mischief and was always more interested in boys and having a good time with my friends. I documented that part of my life with disposable cameras that I used to get developed at Wal-Mart. I plastered my walls with portraits, a nostalgic creature who loves to keep memories alive. When I would travel I would take photos of exteriors of homes, thinking of how strange that was at the time, makes total sense now. Since I was a young child I had an acute sense of space, I was always aware of the details and sensibilities. My mother worked at a high end furniture store growing up and I spent a lot of time there.
At the age of 17 with a clear vision that university wasn't in my future and that I wanted to continue on my culinary career I moved to a small island in the Caribbean. St John part of the US Virgin Islands was where I ended up. A dear friend had spent a lot of time there and was convinced this was the place for me to be. I'm forever grateful for that opportunity as for it was one of the best things I ever did for myself. Introducing me to a world of expats, the traveling kind who would work seasonally taking four months off for holiday to see new places. This nomadic lifestyle stuck, I then moved to Buenos Aires, Argentina on my 21st birthday. I spent 8 months traveling and being a cultural sponge. I ingested all that was Argentinean culture and took it on as one of my own.
When the time finally came that I felt I needed to commit to something with longevity and meaning, I decided to go big. New York was calling. The city life, the opportunities, a place where the best of the best go. I showed up in the summer of 2006 and over the last 12 years I have been working extremely hard at making my dreams of being a highly skilled photographer become a reality. A happy place where I get to combine all my loves into one. My culinary background, my love for design and traveling the world. It's not an easy job, and while my photographs tend to suggest just the opposite. I couldn't be more grateful that I have created this world for myself. I spend around half the year traveling for work now, I meet incredible people and have built communities around the world.
.
.
2. Best thing about being a photographer:
A: Every project is new. While the recipes for shooting can be similar, there are always new challenges and hurdles. I love to keep things fresh, always moving forward, new experiences and places. I am my own boss and make my own schedule. If I want to take a month off I can.
.
.
3. What inspires you?
A: Nature, plants, growing food, the seasons, light. Interiors, homes and spaces. The ocean, sailing, being on the water. Culture, history and traveling to new places.
.
.
4. Favourite photo shoot to date:
A: Such a tough question, one of my favorite cookbooks I shot was in Maine shooting for a restaurant called The Lost Kitchen. It sits in a beautiful old mill that is perched comfortably along a river bed. I visited rural Maine each season through the year, documenting the changes and recipes. The restaurant locally sources all its ingredients, the ladies who cook the line at night are farmers by day. Erin French the owner is incredibly strong and creative. It was one of the best experiences I've had. Everyone who was involved knew just how special the project it was.
.
.
5. Any special projects at the moment?
I'm pretty excited about a cookbook I am working on in LA for a restaurant called Bestia. Its easily one of the best Italian restaurants in LA. We've been working on it all year and it's a really special project, the team is lovely and the food is insanely good! I'm going to be proud of the work we created.
.
.
6. You, in three words:
A: Passionate, detail oriented, stubborn, hard-working, wait that was four.
.
.
7. What advice would you tell your younger self if you could?
A: Stop worrying, it will all work out. Have fun, relax. Be the best you. This STILL applies.
.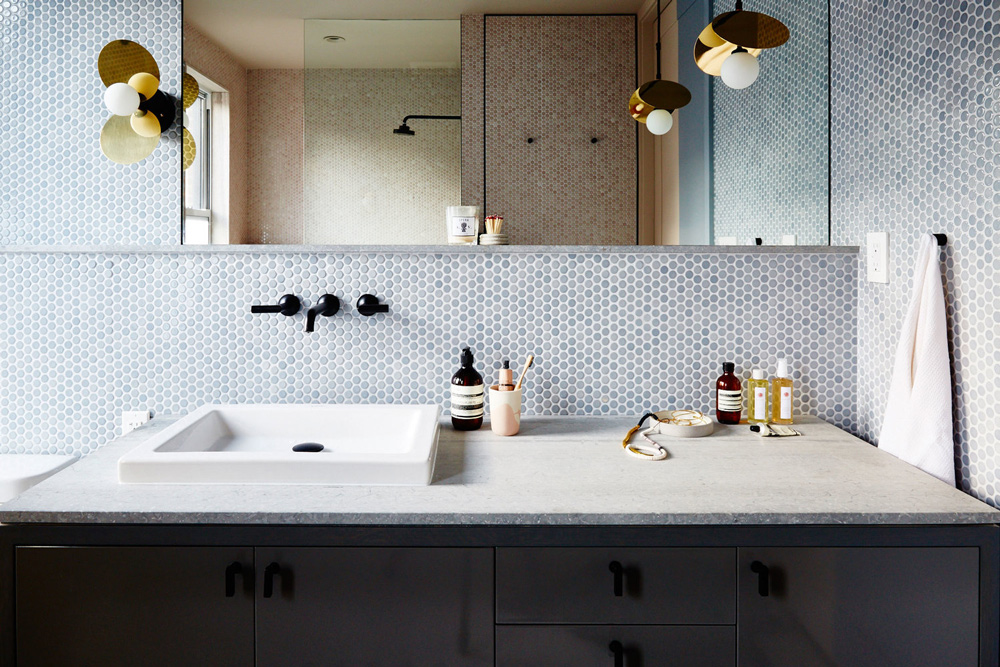 .
8. Dream subject/assignment/collaboration?
A: Working with one of my favorite Danish furniture brands like Gubi, Menu or Fritz Hansen and shooting their lookbook/ad. On the flip side I would love to help document climate change and work with the ocean conservancy, shooting a place like antarctica. Using my skills to give back and seeing first hand.
.
.
9. What can't you live without?
A: My mother, my friends, a camera, a good chef's knife, the sea.
.
.
10. If you could invite somebody for dinner, famous, dead or alive, who would it be and why?
A: Meryl Streep, I LOVE HER.
.
.
11. Best Scandinavian city and why:
A: I've only been to Copenhagen! But I love it. I adore the Danes, they are hilarious in their own way. I love the design culture, the architecture, the style of the clothes and people. I LOVE BICYCLES. They have really good bread :)
.
.
12. Something on your bucket list:
A: Mostly places I want to travel to : Iceland, the archipelago in Sweden, Thailand, Bora Bora, Australia, Japan, The Alps in Switzerland, The Amalfi coast in Italy, Mallorca in Spain, PORTUGAL, South Africa, Safari in Kenya or Tanzania, Morocco especially the blue city Chefchaouen, Bagan Temples in Myanmar. Just a few ;)
.
.
13. What is your all-time favourite design piece(s)?
A: I love chairs, Hans Wegner's wishbone, Thonet Chairs, Arne Jacobson's egg chair, Brazilian Paulistano chair, the safari chair, etc. etc.
.
.
The pictures featured here are only a few picks from her gorgeous portfolio. I swear you'll want to travel, eat and drink after going through all of her beautiful shots.
Want to see more? Check out her Instagram account.
Photos: Nicole Franzen, with thanks
SaveSave
SaveSave
SaveSave
SaveSave
SaveSave
SaveSave
---