While I shamelessly listened to Christmas music as soon as Halloween was over, I am not yet ready to start sharing Holiday décor inspiration on Nordic Design. It is still too early in my book. But to ease into it, I wanted to write about a lovely tradition which, if you'd like to adopt/keep up, might require a bit of planning: The advent calendar.
Where does it come from?
If you are not familiar with the concept, an advent calendar is a way to count the days leading up to Christmas. It usually begins on the 1st of December and marks every day until the 24th, or the four Sundays before the 25th of December. This tradition dates back to the mid-19th century, when German Protestants made marks on doors or candles in anticipation of the anniversary of Christ's birth. The advent (which means 'coming' in Latin) calendar has roots in religion and many still like to use it today to remember the real meaning of Christmas. Regardless of faith, lots of people simple like having one to liven the excitement ahead of the holiday season. It is now an integral part of the celebrations.
How do you use one?
An advent calendar sets the mood, while being a great decorative element whether you are a minimalist or a maximalist at heart. Every day or every week, you can light a candle (hello, hygge), or open a numbered window/door/bag to reveal a photo, poem, small gift, candy or chocolate, a portion of a story, etc. Any treats will do. It is a great DIY project if you fancy one, or you can also buy a ready-made version. Several companies are offering their own interpretation with 24 selected goodies, from beauty brands to chocolatiers and perfumers. Famous jeweller Tiffany and Co. sold all of its advent calendars for $112,000 USD (!!). The Nordics pushed the concept 'out of the box', and even had a televised version of the Christmas calendar; a yearly series of 24 episodes enjoyed by both children and adults.
Advent wreaths
Advent wreaths (or crowns) are also a thing in Scandinavia. They consists of festive centrepieces, usually with four candles and decorated with pine cones, branches of evergreen, baubles, ribbons, and other ornaments. The story goes that in the dark days of December, in the Middle Ages, people would use such wreaths to pray the god of light, hoping to see the sun again as well as longer days. I personally believe the Holiday décor is not complete without an advent wreath!
Top picks
If you'd like to start or keep up this tradition, you need to plan ahead depending on which advent calendar or wreath you choose: Forage for branches, leaves and other decorative elements, put your hands on some candles, shop for few goodies, make your calendar yourself or buy one… December is only a few weeks away after all! So let me save you some time by suggesting a few of my favorite options from Scandinavian brands that I love.
It's beginning to look a little like Christmas around here!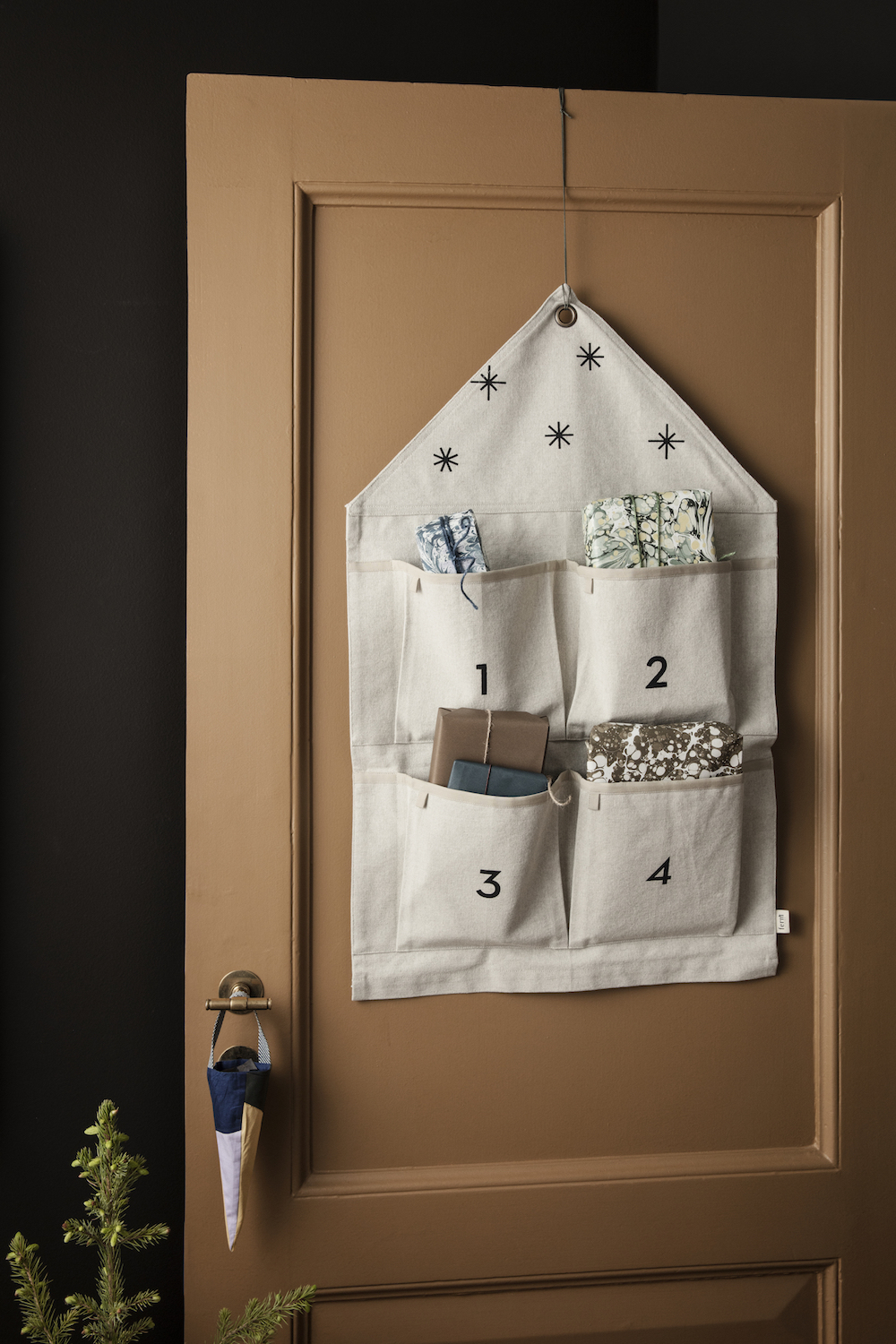 Canvas house advent calendar by Ferm Living
Gold-plated advent candle holder by Karen Blixen for Rosendahl
Numbered candle by Holmegaard
Numbered candle placed in a Kubus bowl from by Lassen
Bauhaus-inspired advent candle by Sofia Bordoni for Normann Copenhagen
Brass round candleholder with leather strings from ferm Living
Season candleholder in stainless steel with self extinguishing candles, both from Georg Jensen
Black advent calendar by Design Letters
Hammershøi advent candle by Kähler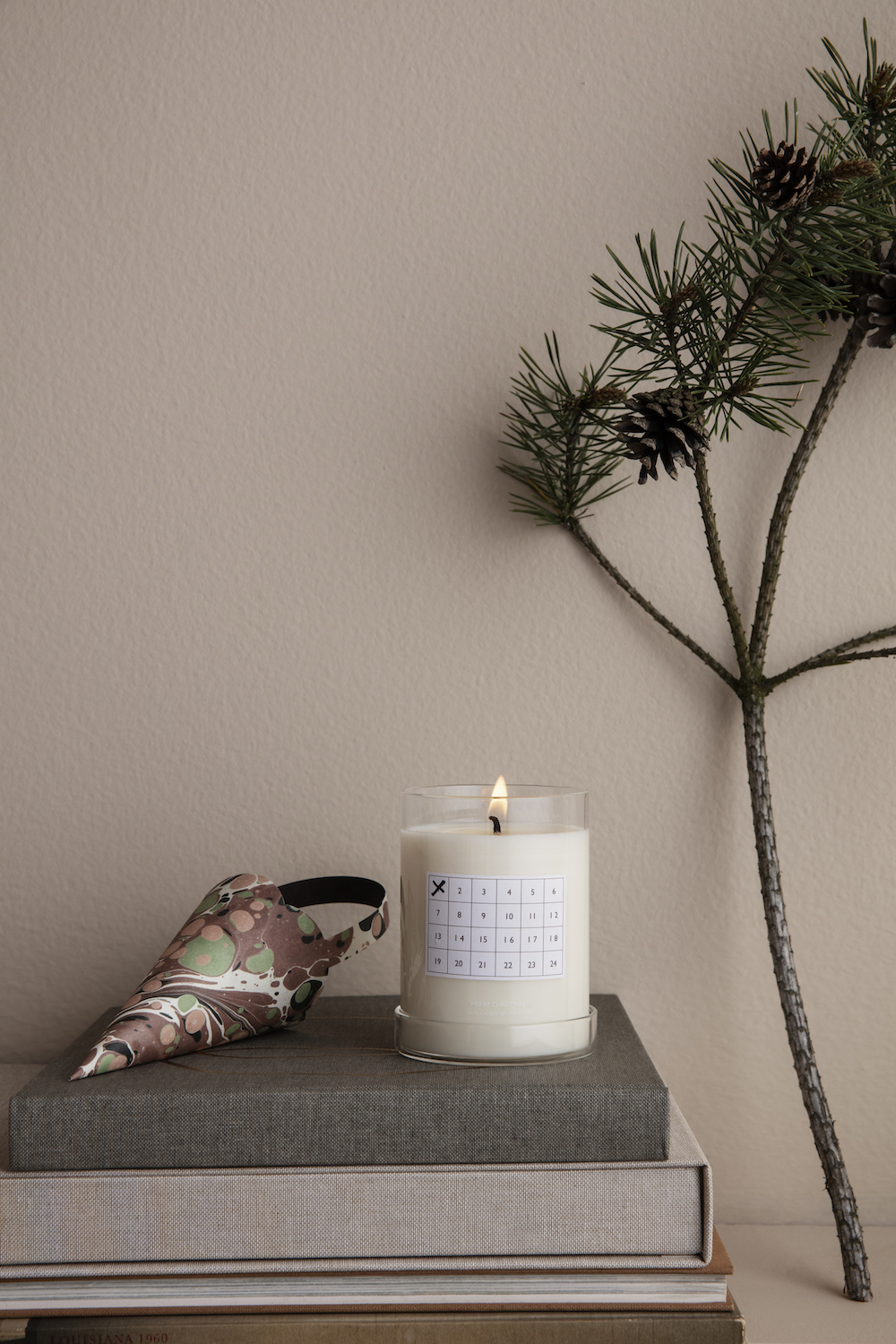 Scented Christmas candle calendar from ferm Living's 2019 collection
Numbered candle by Georg Jensen
Minimal advent calendar using a Kubus candleholder from by Lassen
Star Christmas calendar by Ferm Living
A.D. (Anno Domini) candle holder by Broberg & Ridderstråle for Klong
If you are ready to start looking for more inspiring holiday décor ideas, check out the dedicated board in the ND image gallery!
Photo at the top: by Lassen
---