This gorgeous house is located in Yxlan in the northern Stockholm archipelago. Designed by Erik Andersson Architects using the proportional ratio 1:3, the house measures six meters in depth, eighteen meters in length, and six meters in height. The facade windows also follow a clear pattern: they are all square in form and have the same size.
A terrace runs around the building, making it possible for the residents to lounge and enjoy the sun at any time of the day. Glass panels on both sides open views right through the house and provide a constant contact with the sea. The house is clad with horizontal pine panels, painted black with Falu Rödfärg – a traditional Swedish paint that can be traced right back to the 16th century – while the roof is covered in tar felt. As a contrast to the black exterior, everything inside (except the bathroom) is painted white.
Source & Photos: Erik Andersson Architects
Did you know? I mentor and teach homeowners the skills, know-how, and design principles for improving their home and creating a beautiful Scandinavian interior they love - Find out how!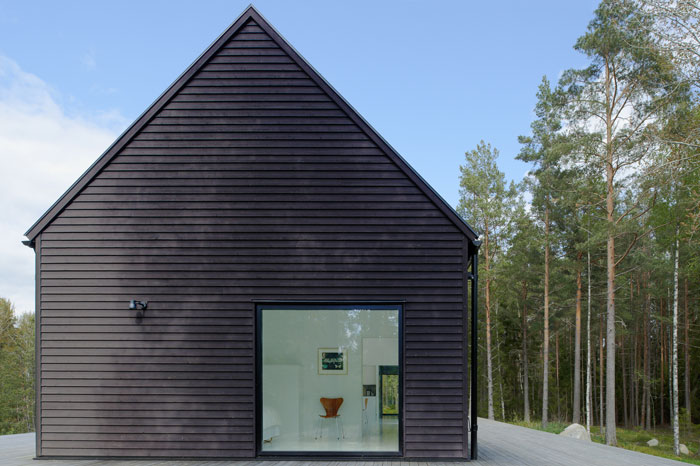 ---