Danish design house &Tradition just launched a beautiful high back version of its popular Cloud sofa.
Designed by Luca Nichetto, the Cloud sofa was meant to be the essence of comfort. The new versions, Cloud High Back LN6 & LN7, are no exception – accentuating the feeling of floating in your own cloud.
The secret to Cloud's truly hygge sensation involves feather and foamfilled seat cushions resting on an upholstered solid wood base. Slim steel legs keep the base "afloat", with a special coating in black, chrome or bronzed. The cushions along the back are secured in place with a curved shell that extends quite high above your back, constructed from foamwrapped plywood covered in the same textile to match the cushions.
"When you are floating on a cloud, you are in your own world," explains Nichetto. "With the high back versions of the sofa, you feel comfy, free and able to focus. Even the acoustics are more intimate. It is like having your own cloud up in the sky. It is a concept – but it is real. A private space you can share with others."
Designed to be spacious and expansive, Italian-born, Swedish-based designer Luca Nichetto wanted to minimise anything voluminous and accentuate the look and feel of lightness, as seen in this new version of Cloud Sofas with a high back.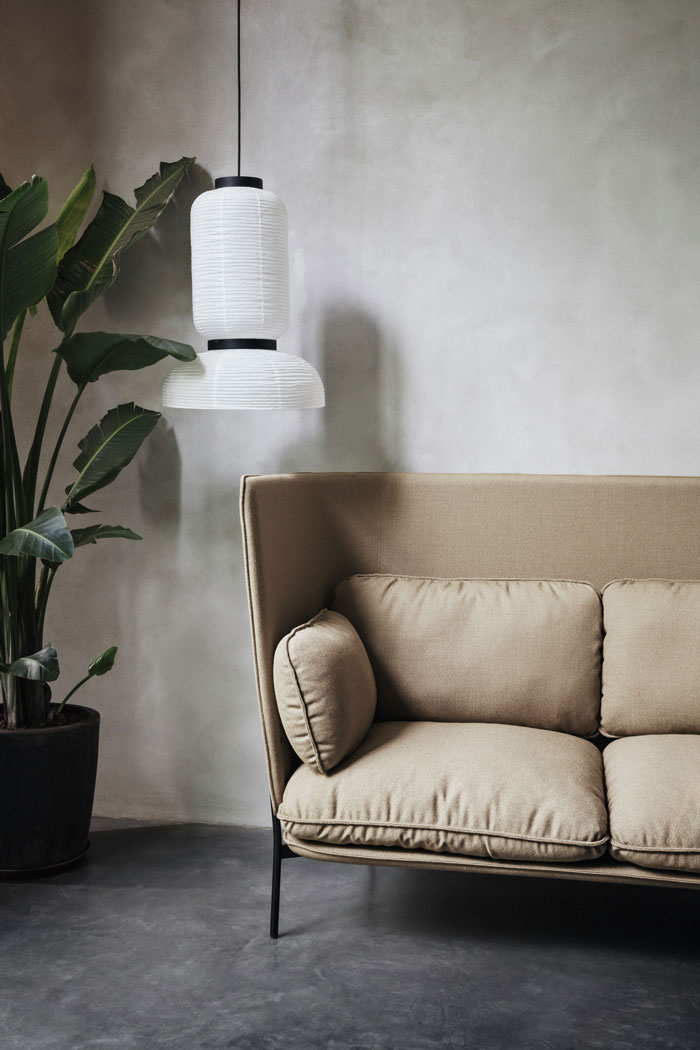 Photos: &Tradition
SaveSave
---