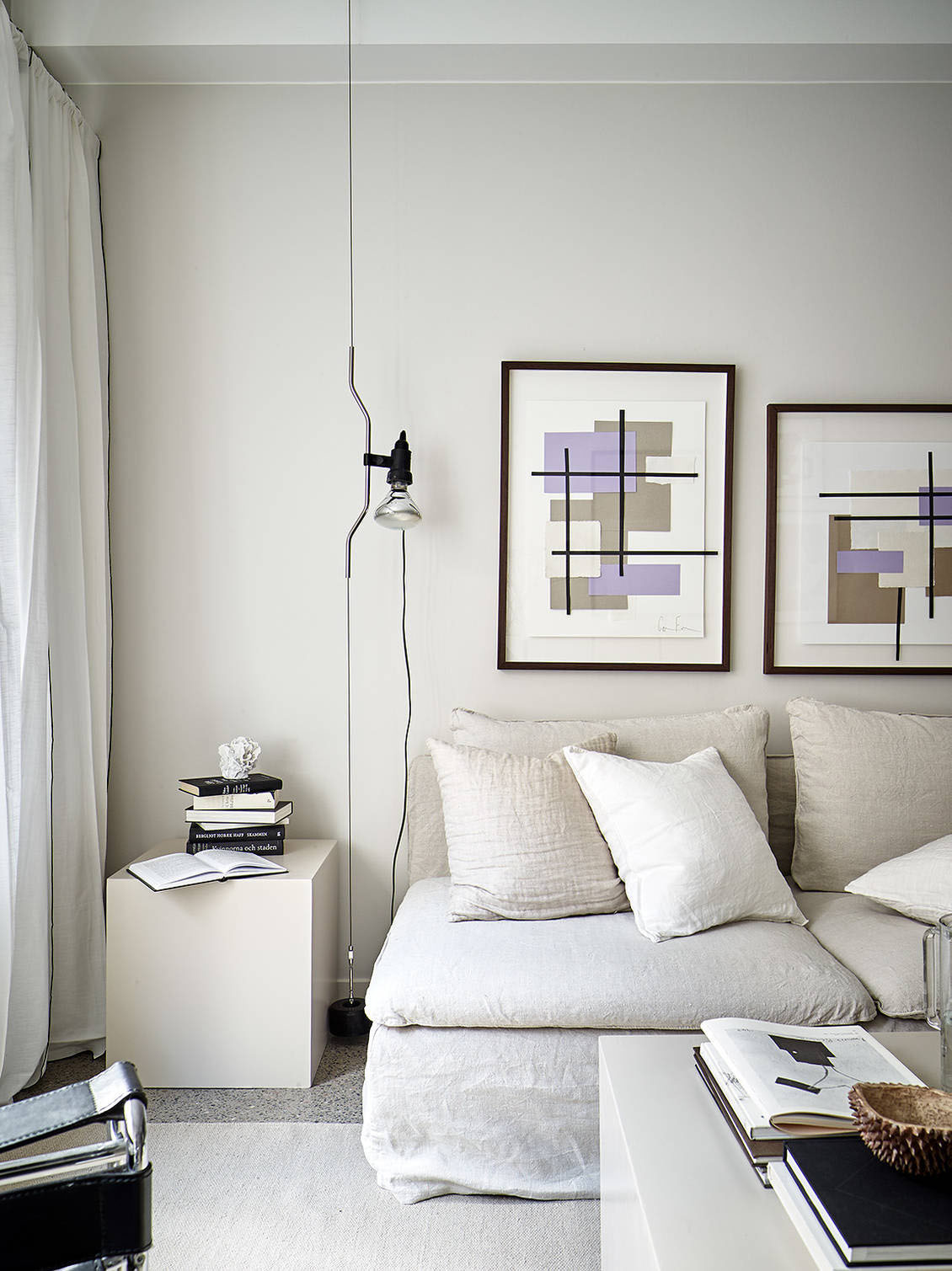 This is a great example of home staging done right + the Scandi way! While this small apartment for sale in Gothenburg, Sweden, could easily have looked dated and cold, with its old terrazzo flooring and single window, actually turned out to be pretty stylish and cozy.
The team at Grey Deco did a fantastic job by embracing all of this place's quirks and interesting elements. A monochrome palette of beige, sand and cream, as well as the layers of textures, add a refined flair to the look. It also provides a warmth and comfort the way crisp white walls (home stagers' usual suspect) wouldn't have been able to do for this place.
Here's another judicious choice for this 44 square meters/473 square feet apartment: The kitchen's cabinet fronts are the same as the closets', and also in a hue that is very close to the one on the walls actually. This is great because cohesiveness is key for a small home to look well put together. Plus, it helps to create a serene vibe throughout and to make a home feel cool and collected.
Something else I've noticed: Black accents add an edge to the look and prevent it from falling flat. The chrome and stainless steel details, the stone countertops, as well as the lighting selection contribute to the industrial style.
Well done!
For more beautiful Scandinavian interiors, check out my inspiration gallery.
Styling: Grey Deco
Photos: Jonas Berg for Stadshem
---