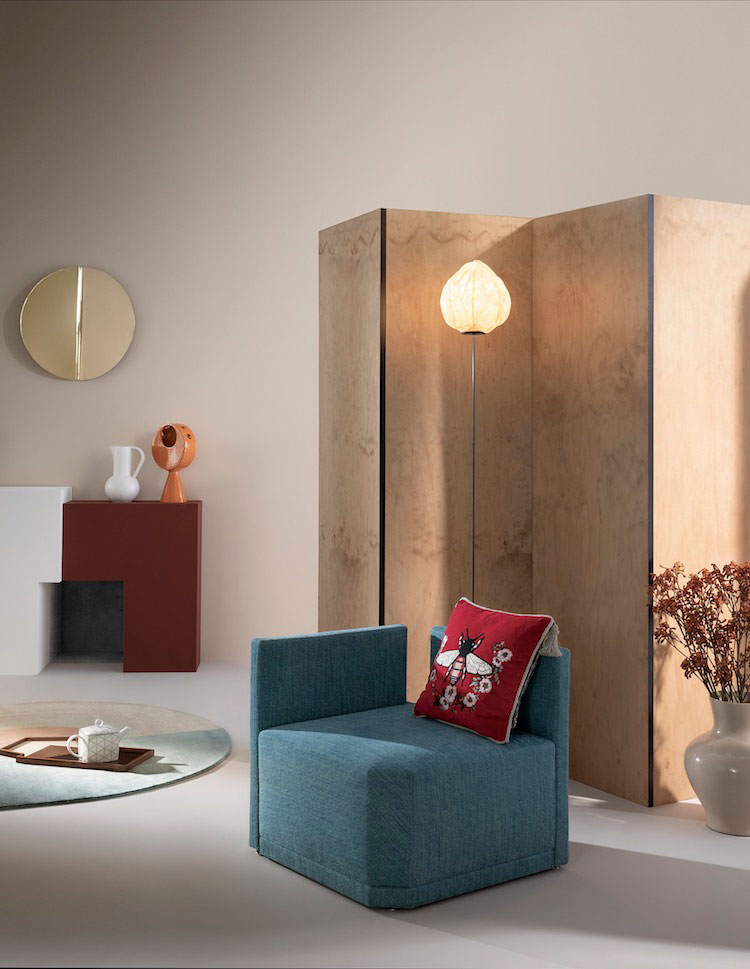 My first encounter with Wallpaper* magazine was a turning point for me; one of those aha moments that shaped my future self. I was about 20 years old, and I understood that design was a way of life. Architecture, fashion, travel, art, furniture, home accessories, tech… I was hooked! The magazine was hard to find, but I didn't mind driving around town to put my hands on an issue. I remember carefully turning the pages with awe-struck curiosity, gushing over the stunning interiors and amazing products.
Carefully curated to reflect the aesthetics that the magazine has promoted over the past 20 years, the assortment is perfect for the contemporary home. Not only do I use it to create my own wish list, but I also often browse the different product categories like
Living
,
Workspace
or
Lifestyle
to find inspiration for posts on Nordic Design. The store stocks Scandinavian brands such as
AYTM
,
Georg Jensen
,
Lyngby Porcelain
,
Brdr. Krüger
and
Mater
, among others, as well as many products from rising talents and companies from around the world.
And I am excited to say that I partnered with WallpaperSTORE* to offer my readers a 15% discount! Enjoy a special treat by using the code WND15 at checkout – You are welcome!
In a recent conversation with the store's Head Buyer Gilles Masse, he explained that there are no strict guidelines when curating the pieces for the shop. "It is a question of style, functionality, beauty, but also heartbeat – Seeing a product or a collection, and falling in love with it, knowing that our customers will also live these same emotions…"
When asked about the importance of design, Gilles said: "Design is an expression of a lifestyle. It is part of our everyday life, in public spaces, as well as private homes and offices. It is an important contribution to our well being and wellness on an everyday basis. Design is an expression of a lifestyle. It is part of our everyday life, in public spaces, offices, as well as private residence. And in turn, lifestyle is important in one's home, more than style itself. How you live at home, the furniture, accessories and decorative items you choose to support & reflect your everyday life… For instance, for me the best designs are the ones that unite functionality, simplicity and beauty of shapes & materials/colors – I believe it is important to be surrounded by pieces which are not overwhelming and invasive. Choosing the right design to be around you, determines your comfort, your serenity, your joy and thus your life."
With such philosophy and approach, it's no surprise that the WallpaperSTORE*'s assortment is the cream of the crop. It is THE place to go for exquisite design, and every time I visit this e-commerce platform, I feel like a kid anticipating Christmas..! It's not easy to make a choice when they have the best selection of more than 150 brands… but at least you'll know that whatever you pick from this amazing store, you will love forever.
Photos: via WallpaperSTORE* with thanks
Disclaimer: This post was brought to you in collaboration with WallpaperSTORE*. It is an online retailer that I truly like and genuinely recommend. All words are my own. Having such partners ensures that I can keep bringing you quality content, and I thank you for supporting them.
---