Birgitta Wolfgang Drejer photographed some (+2000!) of world's most beautiful homes. For the first time, she now opens the doors of her own house.
Located North of Copenhagen and built around 1920, the house originally had a romantic, old-fashioned English country style. When the family moved in 2004, several walls were demolished to create more space and light. A new kitchen was added, and the whole house was painted white. Today, the home boasts large, spacious, beautiful rooms with huge windows and French doors.
"Light for me is really important. I usually shoot in natural light, and this is also crucial in my own home. For example, we chose not to hang curtains over the windows, so that light can flow into the rooms", explains Birgitta.
There is a gorgeous mix of luxurious bohemian details, hand-picked designer furniture, accessories, art and souvenirs from around the world. We love the relaxed, minimalism feel. Have a look for yourself!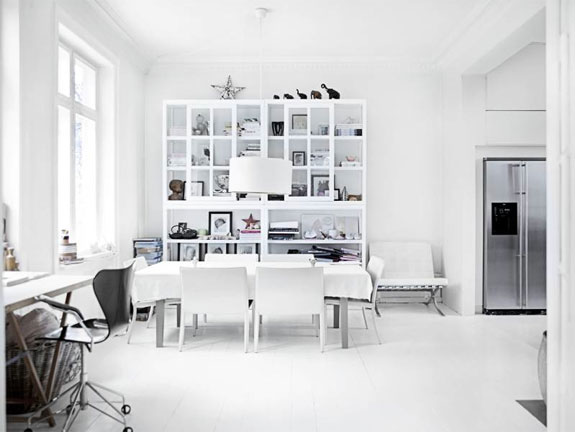 ---