What a lovely summer house!
The owners didn't not fell for the small and "quite uninteresting" house when they purchased the lot. "It was really the site we fell for", Pernille and Peter Fredgaard explain. For years, the couple grappled with expansion plans for the house. "It was difficult to combine our dreams of high ceilings, brightness and a sense of space with the reality of the small house, and on the other hand there was something very cosy about the house, something worth preserving."
Interesting combination!
Photos: Mikkel Adsbøl via KML Design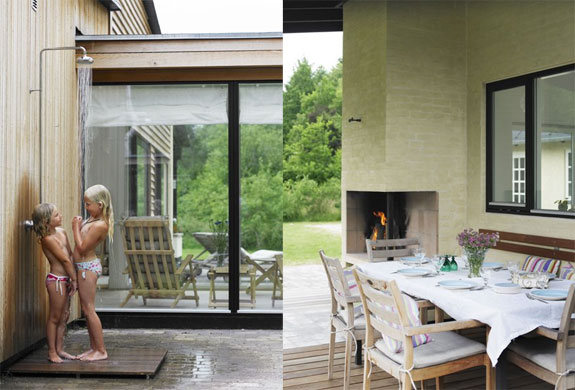 ---