Located in Stockholm, this great attic penthouse offers a spacious living space with high ceilings and a mezzanine. It has a sleek and modern style, predominantly white, but warmed up by the wooden floor, counter top, stairs and other accents in natural tones.
Photos: Skeppsholmen via Waveavenue
Psst: Join our decorating club and its growing community of design lovers from around the world. Become an Insider today!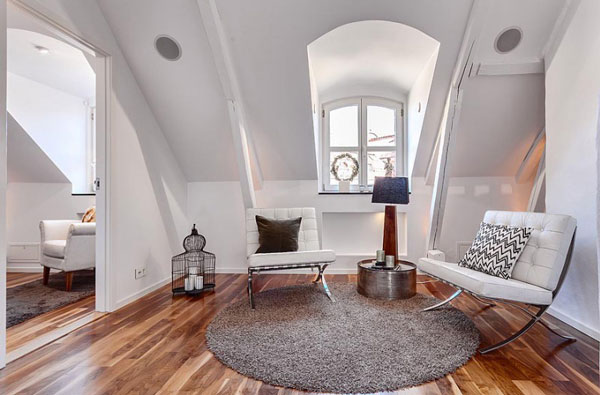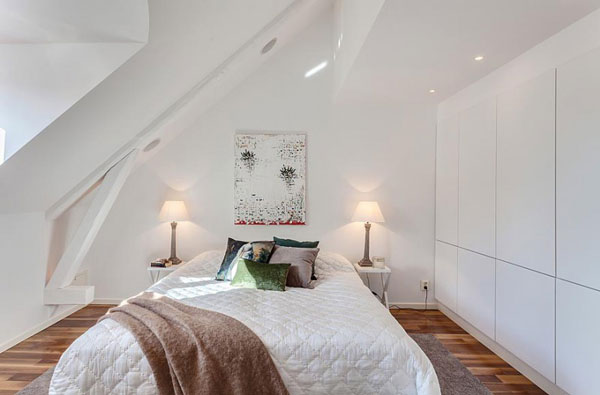 ---