This is the home of Pierre Emmanuel Martin and Stéphane Garotin from Maison Hand.
You might have seen a few pictures passing by on Facebook or Pinterest already, or even in a magazine – This place has been featured in the media a few months ago. I remember deciding back then not to feature it on Nordic Design, as it was much more French than Scandinavian… but I just seem to consistently come back to it when looking for inspiration! So here it is.
I can't stop gazing into each and every photos of this interior. It is so well curated, everything looks carefully selected for the space. It is decorated with a perfect mix of antiques and design icons, with lots of art and some travel souvenirs. And the bedroom reminds me of a fancy suite of a luxurious boutique hotel.
It is fair to say that the 19th century apartment had a lot to offer right from the start, with its fantastic parquet floors, high ceilings, large windows and detailed woodwork. Nevertheless, creating a look that conveys such an understated opulence requires skills. Well done Pierre and Stéphane, well done.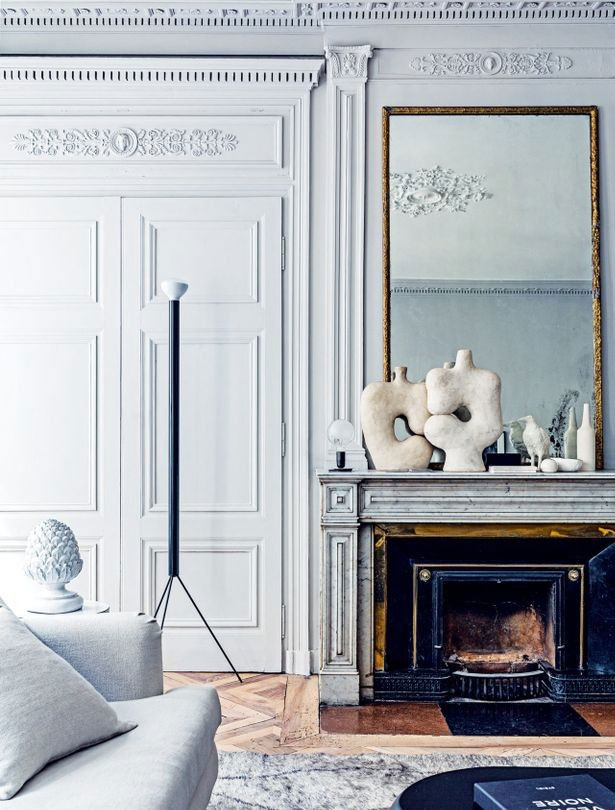 Photos: Felix Forest
---