Abkasha is a design studio that specializes in the creation of luxury apartment in Paris. 'Bellechasse 2' is one of their projects; a beautiful two-bedroom 60m2 apartment with clean and modern aesthetic with a Nordic vibe. The place was furnished with classic Scandinavian design from brands such as Muuto, Knoll, &Tradition, Normann Copenhagen, and Artek, among others.
The apartment has amazing original features such as the high ceilings, chevron floors and ornemental mouldings, which provide character and a nice contrast with the contemporary décor.
I also really like the soft hues of the master bedroom. Time for me to buy linen bedding!
Enjoy the tour below.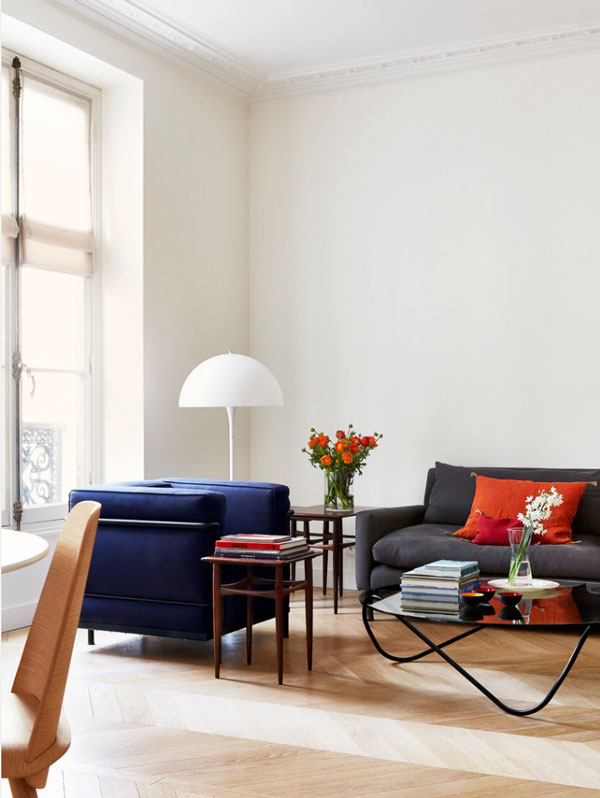 Photo: Idha Lindhag
---