This is the fabulous home of former Swedish model and now interior designer Malin Persson. She lives with her Italian husband, Damiano, and their three children. They left the hustle and bustle of their life in Rome (Damiano is the founder of trendy Salotto42) for a house in the south of Sweden they fell in love with.
Built in 1908, the spacious residence required extensive renovations. It took two years for Malin and Damiano to complete it. They preserved the charm of the house by keeping the old staircase, high ceilings, millwork and doors, while giving it a contemporary facelift. They furnished the place with lots of family heirlooms and antiques, which created a very personal and unique look. It feels as if everything has a story.
The house is named "Casa dolce casa", which translate to "Home Sweet Home" in English. They wanted to create a warm and welcoming home where family and friends would gather, and spend quality time together. Summer days and evenings are spent in the garden, hosting feasts and celebrations… La Dolce Vita!
Enjoy the tour below.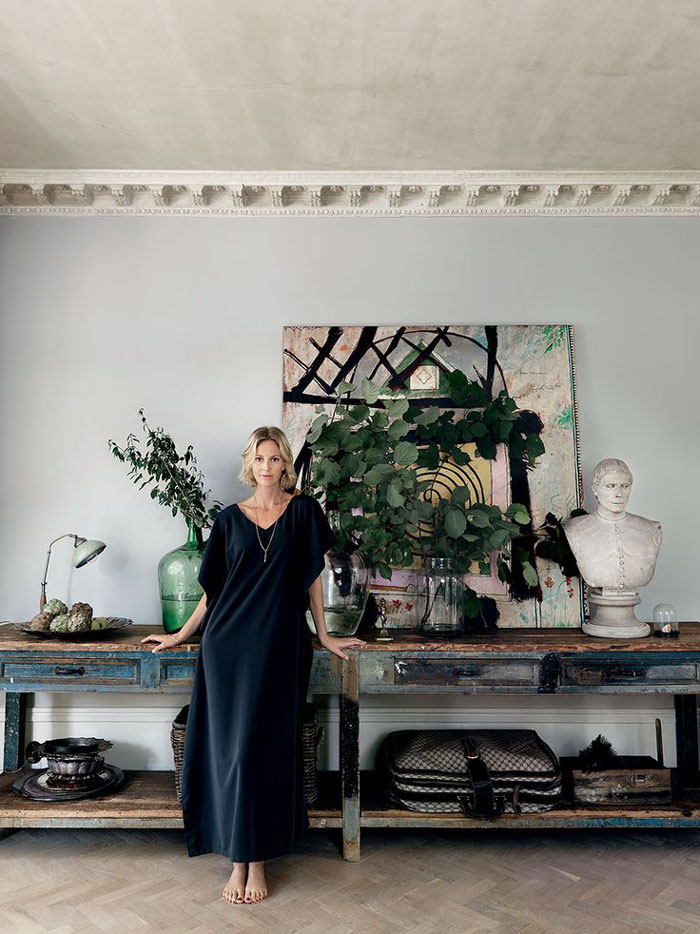 Photos: Petra Bindel for Milk
---