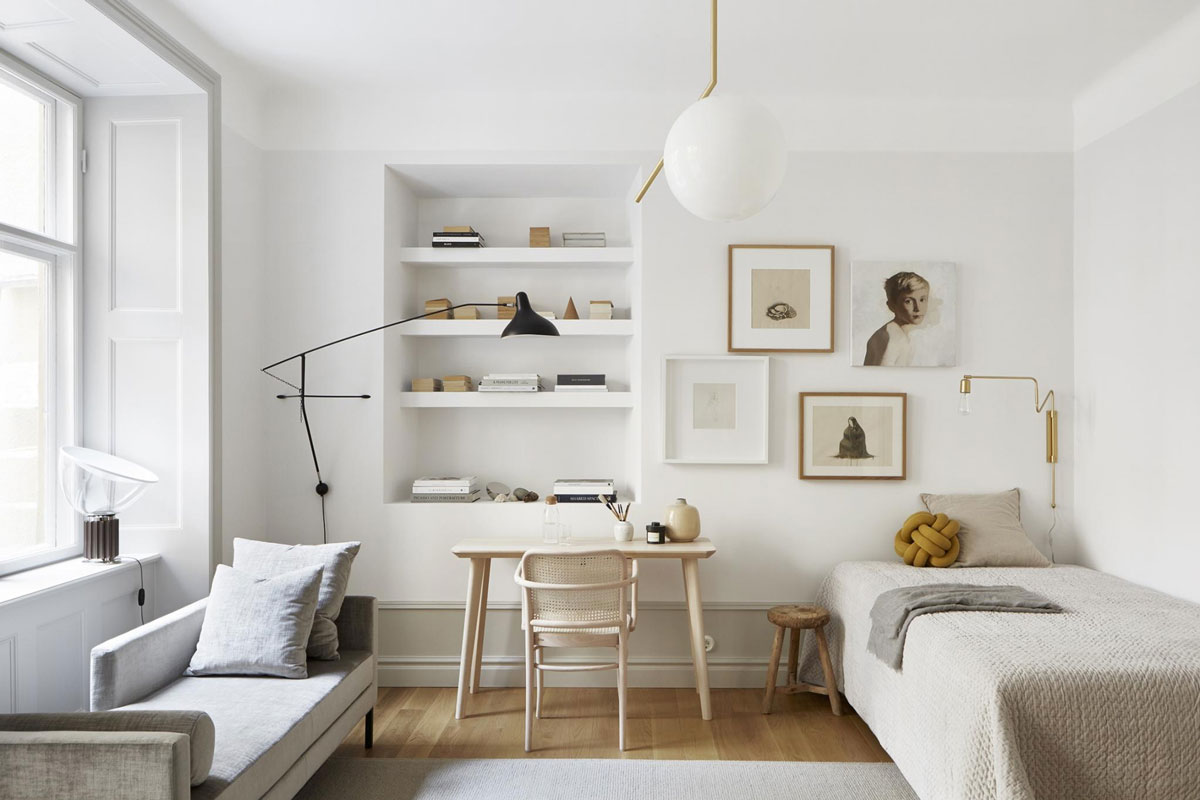 This 430 ft² / 40 m² home is truly beautiful.
It has many gorgeous elements, such as the high ceilings, large windows, lovely moldings, built-in shelves, recessed windows, and a rich, caramel-colored hardwood floor.
I am a huge fan of such a natural, monochrome palette, warmed up by shades of brown, wooden furniture, and brass accessories. The use of light colors makes the apartment look bigger and airy.
A few black touches provide the right amount of contrast to the classic white and grey base; just enough to ground the look.
The interior design is elevated and cozy at the same time, with a great blend of old and new, with personal touches and designer pieces. Decorating with carefully edited furniture and accessories, with simplicity in mind, helps to bring that effortless luxury and timeless elegance we are aiming for.
Such a perfect, serene little cocoon!
---