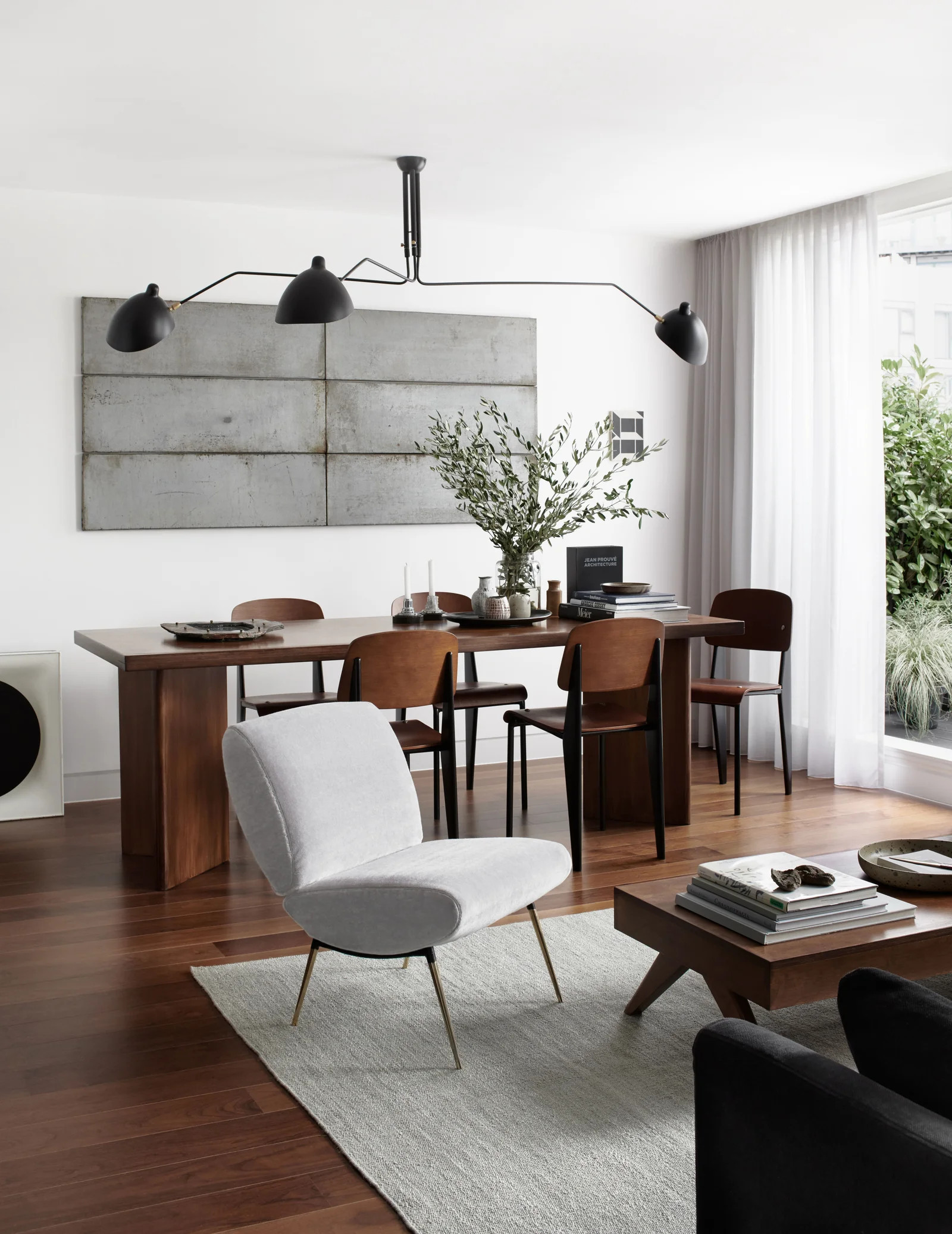 NYC-based designer Charlie Ferrer is behind the warm and minimal design of the East London apartment. The brief was to create a "modern, functional, low-maintenance home that would serve as a physical and visual refuge from the busy city."
The result is a highly curated home, with a balanced composition – Everything feels just right.
Lots of commissioned furniture blend in perfectly with vintage pieces and original art. Everything was carefully handpicked to serve a purpose, first and foremost, and the sculptural shapes add interest to the streamlined interior. A painting purchased in Madrid and ceramics found at a Paris flea market are among the details that make the look personal and lively.
The American walnut floors served as a foundation when choosing the rest of the apartment's neutral color palette. Something worth pointing out: The walls are painted a crisp white, while trims and doors are in a (very) light grey. It is very subtle, but it's a nice touch!
I love the simplicity and refinement of this beautiful interior. Inspiring!
.
.
Interior design: Charlie Ferrer
Photos: Michael Sinclair via Architectural Digest
.
---