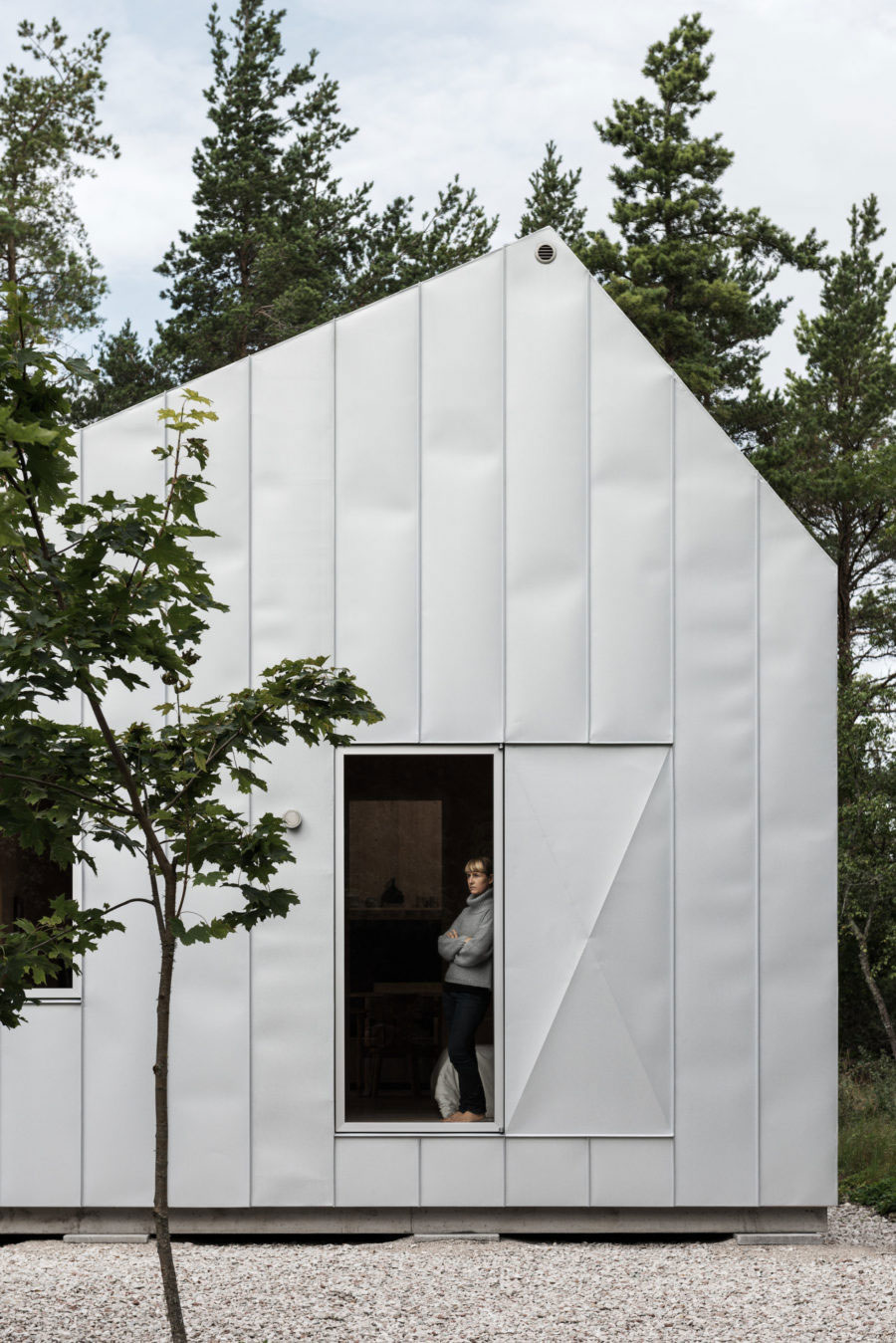 Gabriella Gustafson is a Swedish creative who co-founded TAF, a Stockholm-based design studio that has companies like Muuto, Fogia, and Gärnäs on its client list.
And this is her gorgeous summerhouse located on Gotland, Sweden's largest island.
She envisioned and built this getaway by the sea for her family of five. It is a home to fully enjoy the summer holidays, where nothing is too precious, and where they won't worry about maintaining the place, tending to the garden, cleaning…
She won't hide that the inspiration came from a garbage container, and she truly made the best of it – The building is simple, durable, and maintenance-free.
The exterior is clad in aluminum-zinc sheets that won't rust over time, and the grey blends in beautifully with the surroundings.
Cross-laminated timber, and ecologically sound and stable building material, was chosen to provide structural strength. It also has an interesting appearance that adds warmth and visual texture.
Gabriella furnished the place in a minimal and understated way, with just the essentials.
The traditional dining room set is from Gabriella's parents. The simple, built-in sofa makes the most of every inch available, and because it is wall-mounted, cleaning is a breeze.
I spot the Ambit pendant and the Wood table lamp from Muuto and the Pastille table from Fogia – All are products designed by TAF.
Modest and relatively basic, built with functionality at its core, but with unassuming charm and beautiful simplicity – Lovely!
If you like wooden interiors with high ceilings, make sure to check out this stylish getaway by Appareil Architecture.
I also recommend this roundup of modern Scandinavian cabins to make you dream of a summer escape!
Styling: Annaleena Leino Karlsson
Photos: Erik Lefvander for Residence
---