For the Paris Design Week, shop Nordkraft organized a beautiful exhibition that will be going on until October 11th – A must see if you are in the City of Light (20 rue Lucien Sampaix, 75010 Paris). Created in collaboration with Norm Architects, "Enclosed" features different products and installations, some of them conceived exclusively for the event.
I came across some pictures of the exhibition, and I totally fell for these gorgeous lights! Man, I wish I could hop on a plane, go to Nordkraft and put my hands on one of these! The Danish duo designed five five extraordinary leather lamps with Sørensen Leather. The back of the lamp is made of brass, which reflects the light beautifully and create a halo behind the leather circle. The cord is also covered with leather, making it an integrated part of the lamp.
Pretty awesome, right?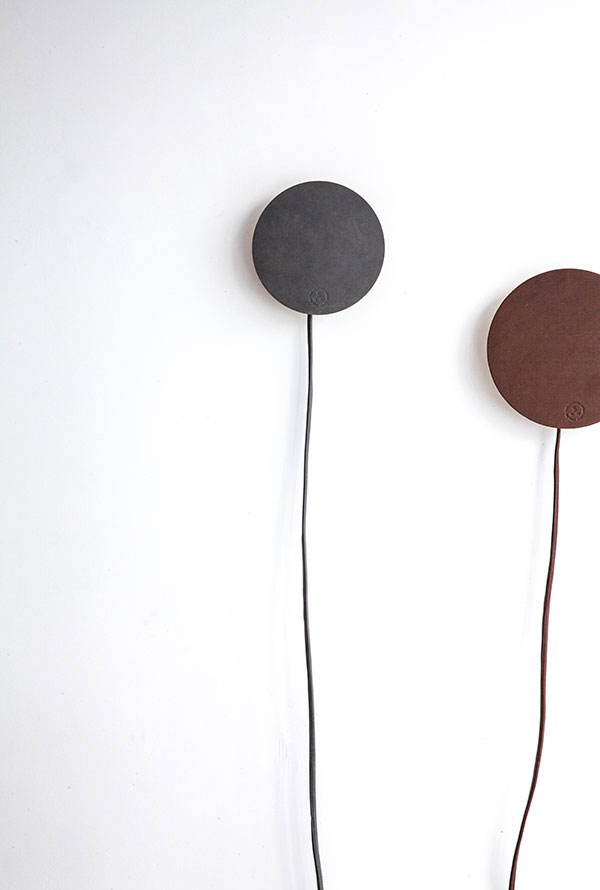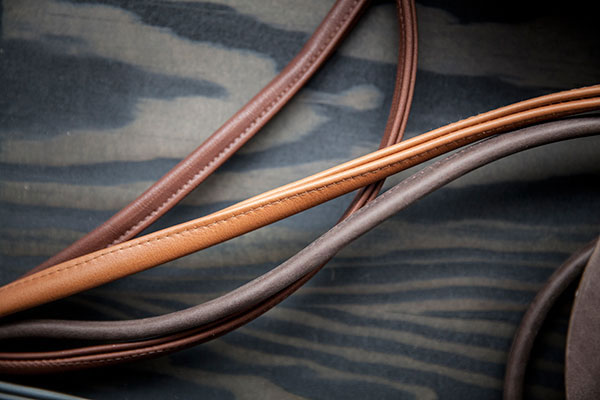 Photos: Jonas Bjerre-Poulsen
---