The doors to the Insiders Club are closing in a few hours... Join us now before it's too late!
Korbo has recently announced that it will launch its handmade wire baskets in brass and copper.
Since 1922, Korbo has made its baskets from galvanized steel and stainless steel, and the latest versions will be a great addition to their assortment.
The Swedish company first started making baskets from a single wire, without welding, and they were mostly used by farmers and fishermen who needed something durable and weather resistant. Today, Korbo still uses the same technique, and Korbo baskets have made their way into many homes in Scandinavia and abroad.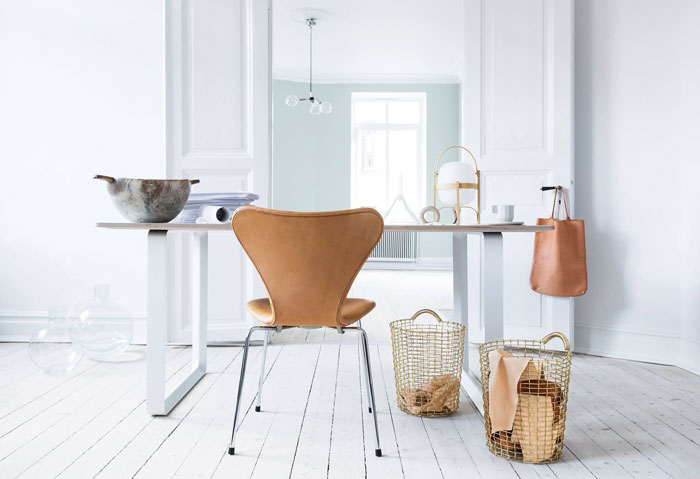 Styling: Sarah Widman
Photos: Daniela Ferro for Korbo via Elisabeth Heier
Hey! See that bookmark button just above? This is one of the many exclusive perks of being a member of the Insiders Club! Doors close on June 3, 2020 - Don't miss out!
---