Klang Market in Östermalm, Stockholm, is a restaurant designed to welcome guests all day long, from breakfast to dinner time. At night the place transforms into a popular champagne bar. Swedish design studio Moodus had the task to create an interior that would appeal to the trendy crowd around the clock.
Interior architects Mårten Lindgren and Jennifer Lindstedt from Moodus, concentrated on creating a warm and welcoming atmosphere. They used beautiful and comfy furniture and warm, earthy tones. The space is divided into different sections which are interconnected by a grid of wooden panels, ranging from ashy tones to bright colours and finally to a dark grey – I like this hue a lot, it is a great background colour contrasting beautifully with objects and plants positioned in front of it. I'm also loving the relaxed yet stylish look of the restaurant, which works very well for different types of customers and moments of the day.
A definite must-see on my next trip to Stockholm!
Klang Market
Erik Dahlbergsallén 18
Östermalm
Stockholm, Sweden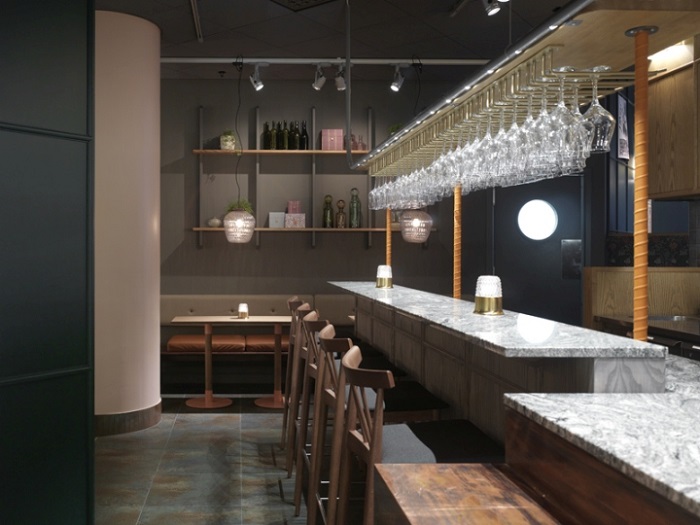 Photos: Mathias Nero
---