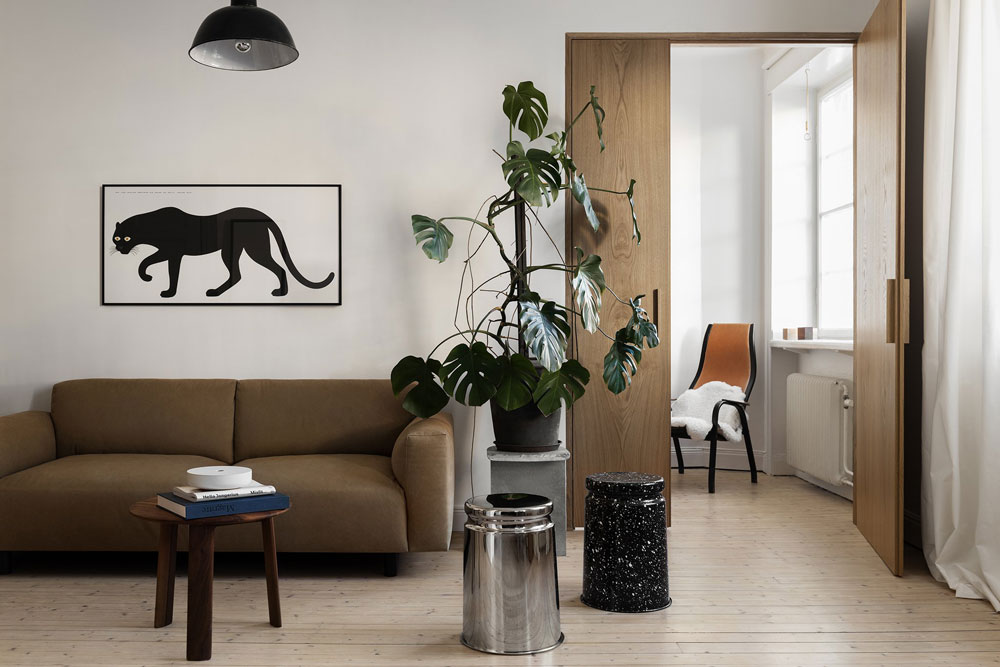 Hem is a Stockholm-based brand creating furniture, accessories, and lighting, manufactured by skilled craftsmen across their European factories. The company works with designers such as Max Lamb, Luca Nichetto, Pauline Deltour, GamFratesi and Philippe Malouin, among others to create iconic, high-quality pieces that will stand the test of time.
One of their collaborators is French designer Paul Vaugoyeau. Together with his wife, he moved from France to Stockholm and found this lovely apartment in the south of the city. Hem featured his newly found home on their blog, explaining that "the designer duo merged French nonchalance with the functionality of Scandinavian design." They sat down with Paul to discuss the process of arranging a personal space, how design shapes our everyday behavior and his relationship with objects that surround him. The interview came with a few pictures which also gave us a peek into Paul & Anne's home, photographed by Erik Lefvander – I am a fan of his work; he captures the light so beautifully.
The interior is carefully curated. "We have been gathering objects over the years and they just waited to be put in the space we would call home one day", explains Paul. Some of them are actually from Hem: The All Wood Stool, an orange Hide Side Table, Gemma Boxes, and more.
Read the full interview with Paul here, courtesy of Hem.
Photos: Erik Lefvander
---