Iittala's new city mug series is perfect for everyone who loves to travel. Each of the mugs features a special design with selected colours and landmarks to present the different cities where you can find an Iittala store. For instance, the Helsinki mug features the dark sea with the Cathedral's green domes, the Stockholm mug has crowns on it, and the Tokyo mug features Mount Fuji with blue, frosty air.
The fun graphics are designed by MUSUTA Ltd., a Finnish design studio by Jopsu and Timo Ramu. These designers have also been involved in the design project of Iittala's Sarjaton series.
The mug series will be available at the beginning of April and can be found only at selected Iittala sale points within the cities they depicted on their mugs: Helsinki, Stockholm, Amsterdam, Antwerpen, Berlin and Tokyo. I can't wait to collect them all!
Photos: Iittala

P.S. I am soon launching the Nordic Design Insiders Club! You'll get premium content, exclusive archive, access to the image gallery, sourcebook, online community, bookmarking option, extra resources, perks, banner-ad-free site, and more. Join the waitlist today!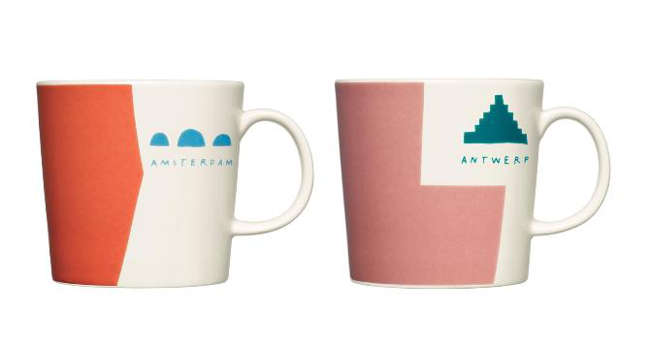 ---