Hus 1 is an inspiring new house designed and built by Torsten Ottesjö. With double curved surfaces, compact and efficient planning it is a house on the human scale that blends effortlessly into the surrounding nature.
Situated in the unique cultural landscape of the Scandinavian West Coast, Hus 1 reflects and communicates with its surroundings. The natural materials used in the construction have made it a friendly place for both humans and nature for its whole life cycle.
At just 25sqm, this home is proof that good things really do come in small packages.
Read more about Hus-1 here.
Photos: David Relan via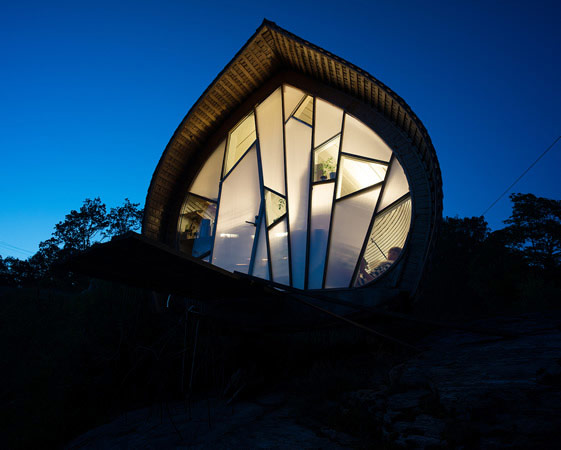 ---