This house is a project of Försberg Arkitekt och Formgivning (FAF) and will be located in Linköping, Sweden as a part of the housing exhibition during the year 2017. The project is sympathetically called "House for mother" which I feel relates well with the building and interior: It is a lovely combination of soft and strong. It features light colours, organic shapes and fabulous, polished concrete floors.
The high ceilings give a sense of space while the big windows bring in huge amounts of natural light, making the place very inviting. The house is divided into two sections with the kitchen, dining room and living room in one, and the bedrooms and a small studio in a functional mezzanine. Bathroom and laundry room are cleverly located in a small cabin within the structure.
I'm usually not a great fan of plywood, lined walls or barn-like houses, but I must admit that they work quite well in this building! I love the main living space, and the library with its big bookcase and comfy sofa doesn't look bad either…
Photos: Förstberg Arkitekt och Formgivning via La mason d'Anna G.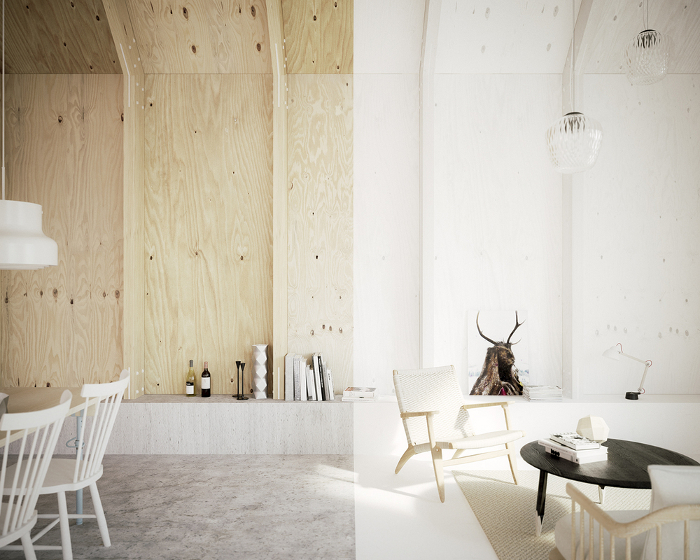 ---