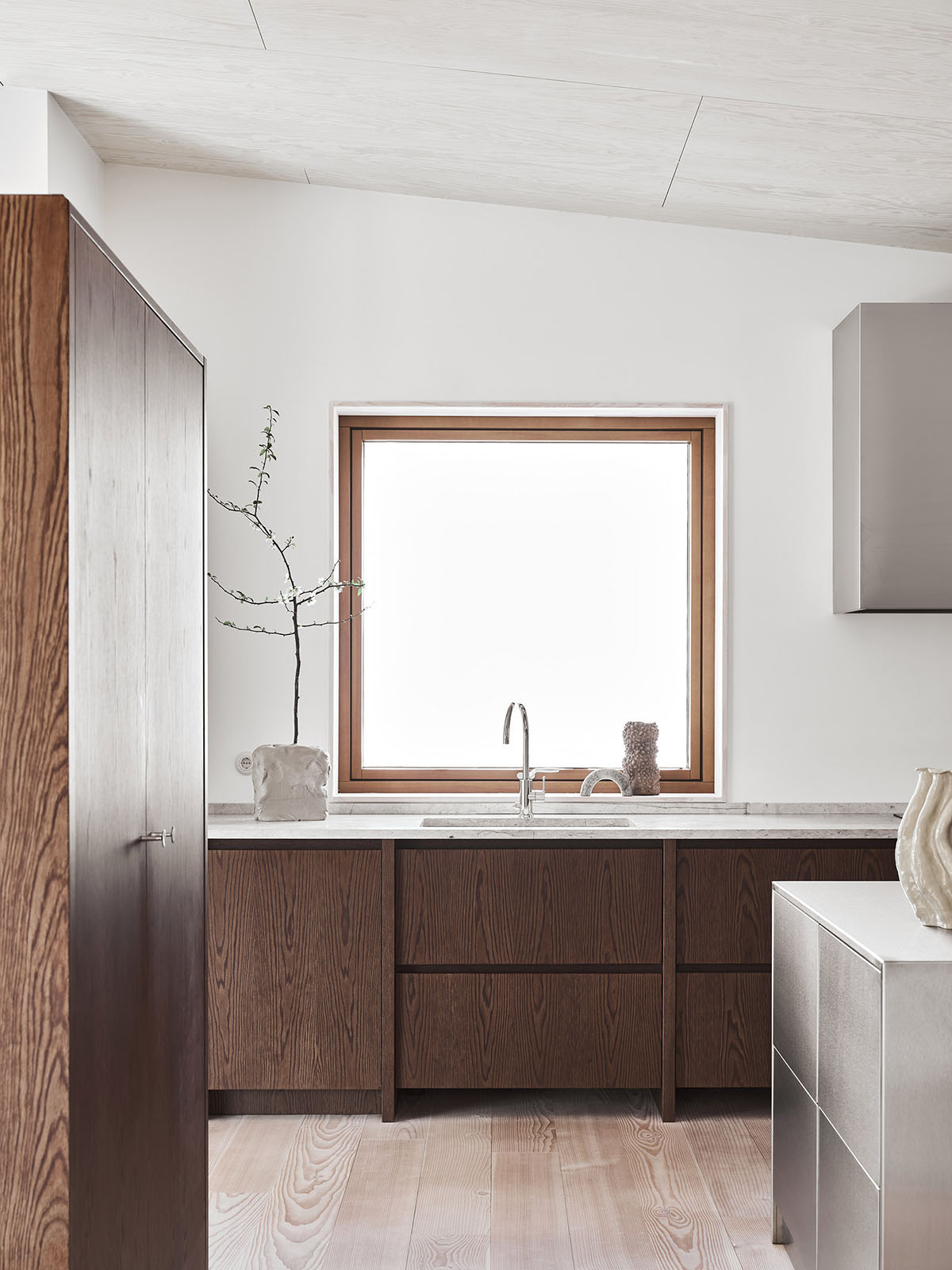 Today, I am showing you a gorgeous kitchen that explores contrasts between materials, dimensions, technique and inspiration.
The owner, an interior architect, chose Swedish company Nordiska Kök to fulfill the brief -"handcrafted meets industrial"- for her lakeside home.
The dark stained oak is balanced beautifully with the Thala grey limestone countertop. The result is a design with minimal, clean, and sleek lines that is very modern, and yet the hand-carved solid wood fronts for the built-in fridge bring a warm, rustic touch. The stainless-steel island and the bespoke range hood contribute bold industrial cues.
Isn't it an interesting and unique look?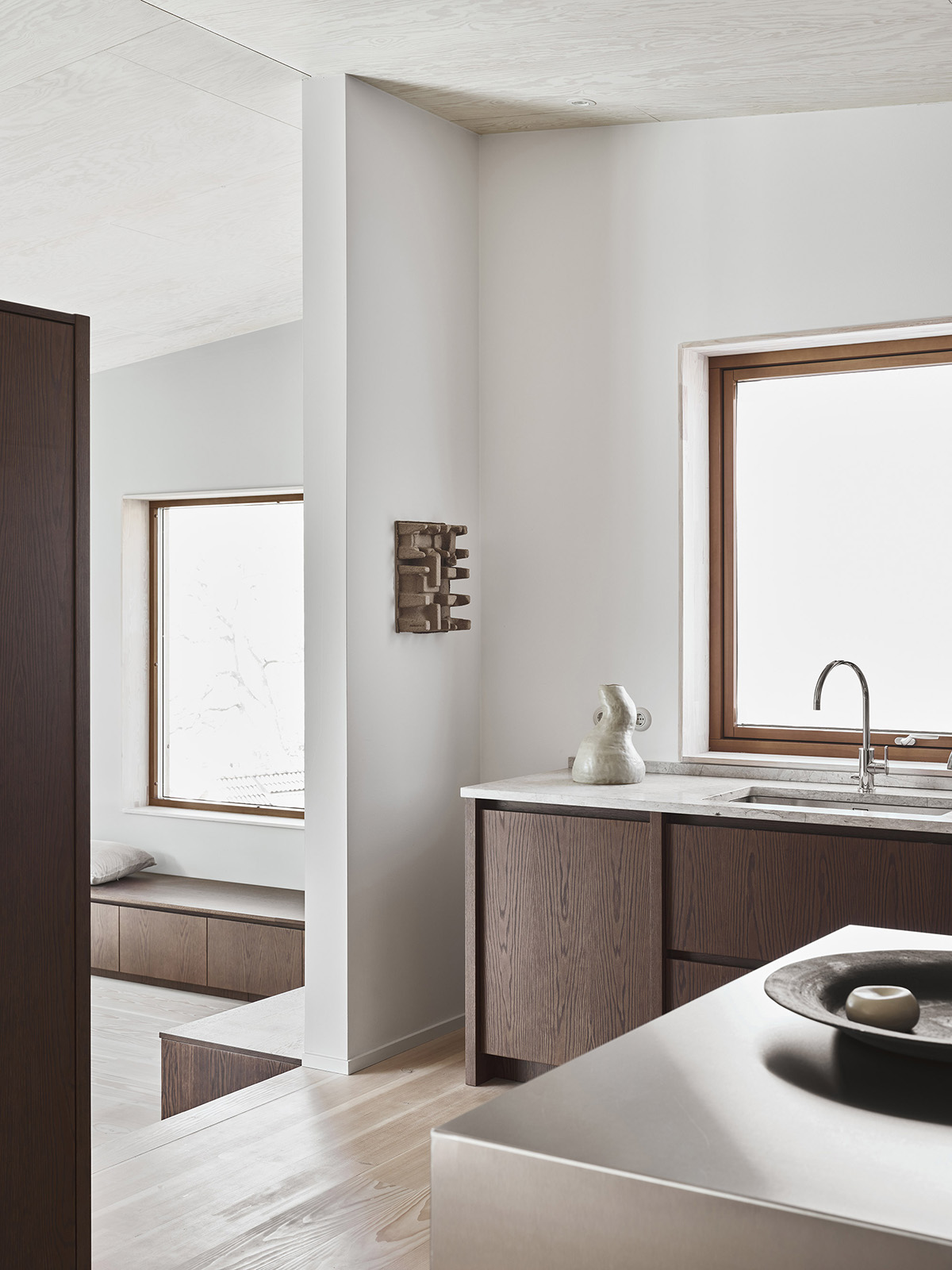 If you'd like to see other beautiful oak cabinets, see this article featuring 9 wooden kitchens done right.
Photos: Andrea Papini for Nordiska Kök
Styling: Sarah Widman
---