The Fisherman lamps, designed by Mattias Ståhlbom of TAF for ZERO were inspired by the use of glass fishing floats once used by fisherman for about a century starting in the late 1840s.
Each rope is hand-knitted by a small company on the Swedish west coast whose specialty was making ropes and netting for the fishing industry. "Rope-making is now a very rare handicraft in Sweden and it has been extremely hard to find the knowledge on how to knit this kind of round net structure", explains Mattias Ståhlbom.
Norway was the first country to start production and use of glass fishing floats around 1840, and they can still be found in local boathouses. Christopher Faye, a Norwegian merchant from Bergen, is credited for their invention.
Photos: Jonas Lindström via Design Milk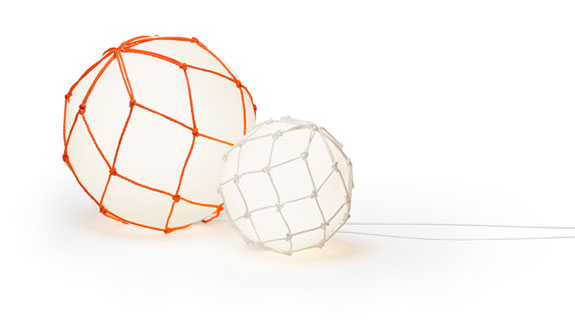 ---