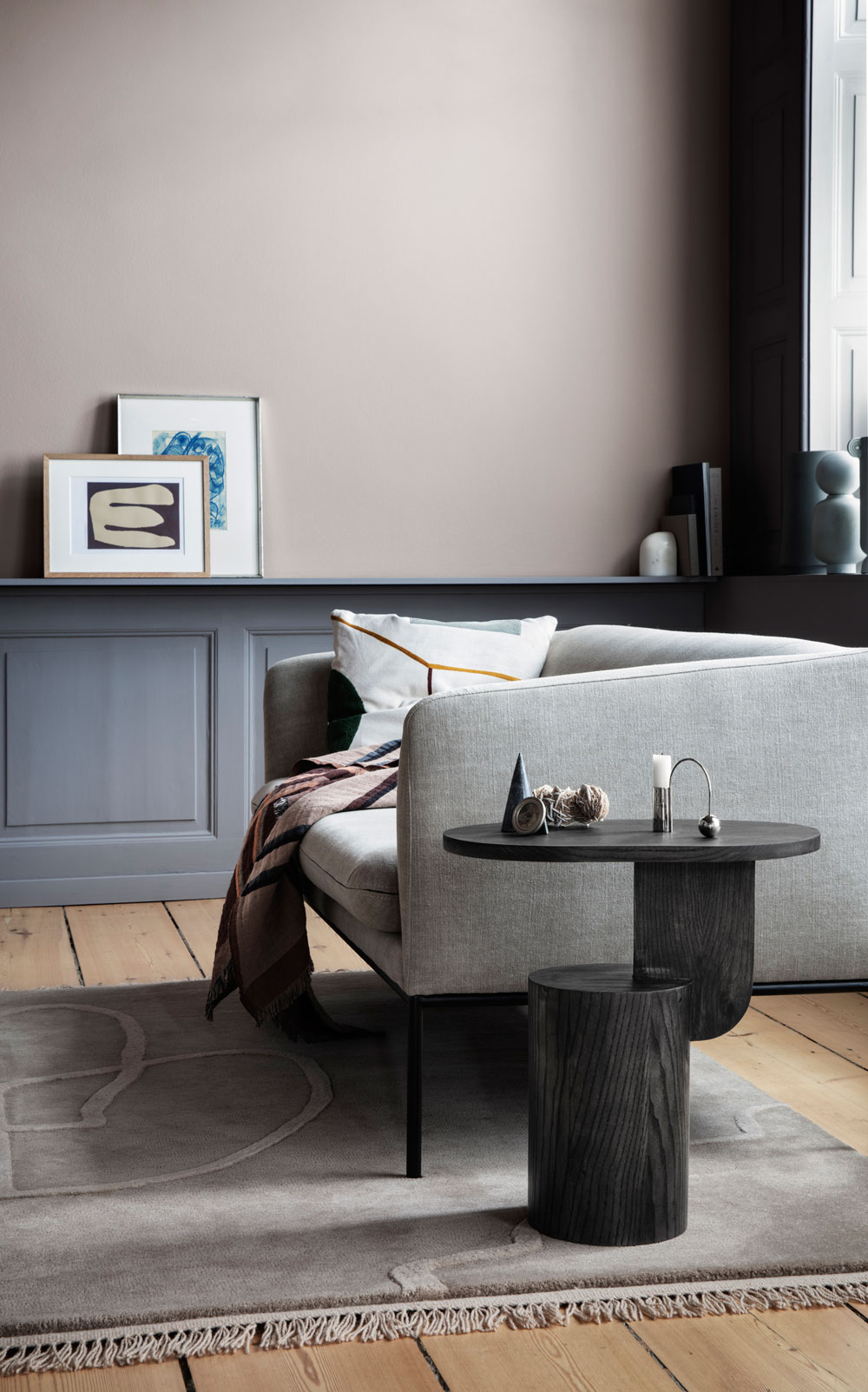 It is that time of the year again – As autumn is approaching, design companies are revealing their latest collection. Moody colors and comfy interiors are usually the rule of thumb for the colder season, and ferm LIVING's A/W 2018 lookbook is no exception, with inspiring images featuring novelties like the Rest lamp, the Podia table, the Mirage blanket, the Alza champagne cooler, and Poise oval mirror, among others. I also really like the narrative for this season's assortment – It is a pretty good philosophy for what a home should be/is:
"As we navigate expectations and dreams in the search for meaning and comfort, we long for a balanced life with room for chaos and calm, moments of reflection and times of joy. A place where we can be ourselves, realize the true value of things and feel at home. With a warm and welcoming home as our base, we find serenity in a fast-paced world. Surrounded by the comfort of our favorite things and furniture, our home is a haven away from the musts and shoulds of everyday life and a space of freedom to be grounded in the present. Cherishing the precious moments of imperfection, our home is a softly curated space of things that tell our story."
The Danish brand is providing great inspiration, once again!
You can view the entire A/W 2018 catalog here.
Photos: ferm LIVING
---