Copenhagen-based Moebe is probably most well-known for its open back frames launched just over four years ago. Today, the fast-growing company is a true success story, having conquered design lovers around the world with their assortment, which now includes beautifully simple mirrors, a flexible storage system, wall hooks, coat racks, and oak storage boxes, among others.
The studio aims to focus on the essentials; it creates and produces designs that are functional, honest, clever and beautiful – Scandinavian minimalism at its best. And that is why I strongly believe Moebe is relevant, and definitely here to stay.
I wanted to know more about the Danish brand's story and design philosophy. Founding partner Anders Tham (shown in the picture above, centered) kindly agreed to answer my questions.
Q: Tell us more about yourself. How did it all start?
A: Well actually I first ended up in a totally different game. I have a Master in Political Science. After university, I worked in The Ministry of Finance in Denmark and taught a class at the University of Copenhagen. But after a while, it was clear to me that building a professional career without using my creative side was not going to work out. So at the age of 32, I quit my job and started training to be a cabinetmaker instead.
I guess designing has always been a big part of me. The whole thing of thinking and creating in 3D has been defining for me since childhood. I was taking classes in woodworking back in primary school, and I remember reshaping the furniture my parents put in my childhood bedroom and spending my savings buying new textiles for my sofa etc., always caring about the aesthetics of my surroundings.
Moebe started when Martin and I met during the introductory course at cabinetmaker school. We quickly found out that we had the same ideas about design – and the same ambitions. So when Martin moved to Copenhagen in 2014 we decided to team up. A little later Nicholas (a former classmate and friend of Martin) became a member of the team and partner at Moebe.
Q: Best thing about being a designer:
Seeing my ideas become real tangible things. It is equally amazing every time, and I feel truly lucky ending up in a place where this is an integral part of my everyday.
Q: Complete the sentence: "When I feel uninspired, I…"
A: …spent time alone. Giving room for new thoughts to enter means being alone for me. And if I can do that in our wood workshop, then that is by far my favorite place to find inspiration.
That said, there are still also places that never cease to feed my creativity such as exhibitions, museums and in general, places dealing with shape, color, and structures, but not necessarily downright design.
Q: What is your design philosophy?
A: In Moebe we always take our starting point in construction. We are not inventors or engineers, but among us three designers and partners who share a common passion for smart constructional principles.
If you take a look through our designs you'll find that they somehow share the same DNA. All is founded in simplicity and a playful approach to construction.
We love when people look at our design and say "why didn't anyone think of this before" because that tells us that the design has been boiled down to the very essentials and could not have been made more simple without losing its functionality.
To us, good design is right next to banalities.
Q: Any special projects at the moment?
A: Colours are a big thing for me at the moment. We want to introduce more colors in our range, and I have found developing a Moebe color palette taking up quite a lot of my mental focus. How do we develop a color universe that is a prolongation of our very honest and analog approach to design? I feel like I am seeing new colors everywhere at the moment. It's quite a new field for me, but very exciting to dive into.
Apart from that, we are very focused on making big furniture. We just launched our Shelving System, the first piece of bigger furniture that we have presented. Elaborating on the possibilities with this modular system and presenting more furniture pieces is something that we spent quite some time on.
Q: You, in three words:
A: A doer, ambitious, with a significant insecurity as a driver.
Q: What is the best advice you ever received and from whom was it?
A: I can't remember, and I am not sure if you can say this in a place like this website, but JFDI (Just Fucking Do It) is one of the best professional rules I have ever learned. I think more than a specific advice, this mindset very much characterized the culture in my first real job and it has been a great help and is a big part of the reason why I am where I am today.
Q: Dream subject/assignment/collaboration?
A: At the moment my biggest dream would be to do furniture and interior decoration for a whole hotel or the like. Thinking every aspect from cutlery to cabinets trough and deliver it as a coherent piece of work would be just awesome.
Q: What can't you live without?
Skiing. Not everything is about design. Skiing for me is fun in it's purest form.
Q: If you could invite somebody for dinner, famous, dead or alive, who would it be and why?
A: Any one of the principals at Bauhaus (Gropius, Meyer or Mies van der Rohe) would have been a true honor to meet. They changed the world with their take on crafts, design and industrial production.
Q: Best Scandinavian city and why:
A: Hmm, hard to say. I love Copenhagen, really enjoy living here and there is a lot of interesting things going on culturally at the moment, especially food-, art- and design wise. I really appreciate this. For a perfect work/life balance Oslo would probably be better for me though – if I could just be in the mountains with my family on the weekends, I would choose that over anything else.
Q: Something on your bucket list (it can be anything!):
A: Taking off for at least 6 months in a mobile home (ed: in a Safari-condo RV or similar) with my wife and kids – just to go skiing in Canada and the states. This is something I absolutely have to do at some point.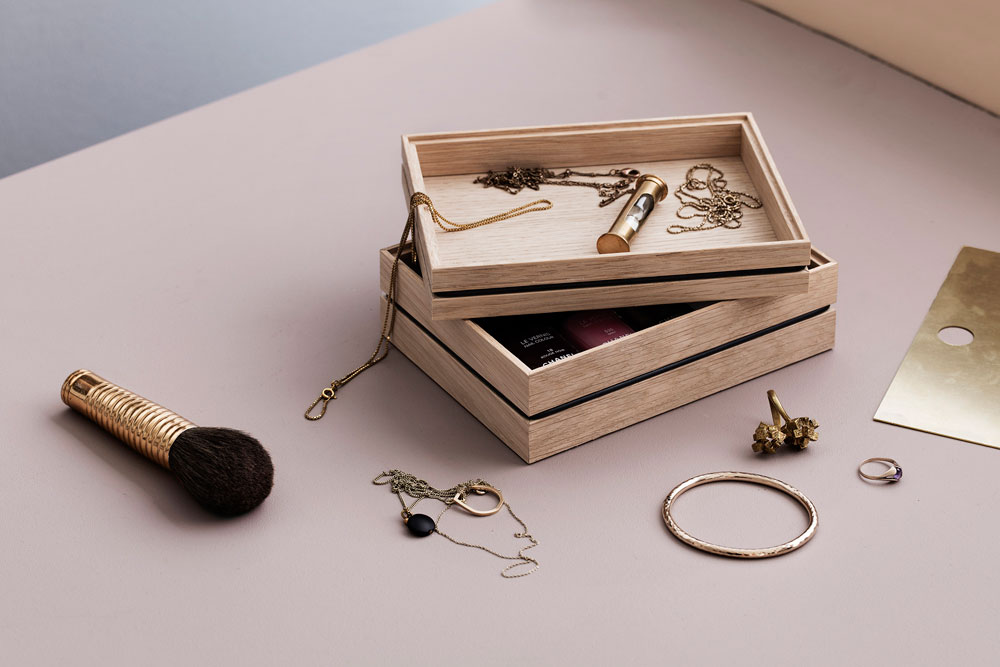 Q: What defines the Scandinavian aesthetic?
A: For me it's simplicity, a firm focus on functionality and a very respectful approach to materials.
Q: Is style important in a home? If so, why?
A: Well, I shouldn't be the one to say no, I guess…and I do think style in a home is important. For me, home is that safe place we always come back to. A place to reflect and recharge. It is a very big part of who we are – even when we put no effort into how we style it. Our homes are always reflections of the personalities living there. I don't think that you can really choose not to have a style in your home. All the things we gather over time inevitably come together as one entity whether this is a conscious choice or not. But if you are not conscious about how you create your own home, it is my theory that this is not much different from not caring how you eat, what you wear, your work life choices, etc. It will end up affecting the quality of your time spent on this earth.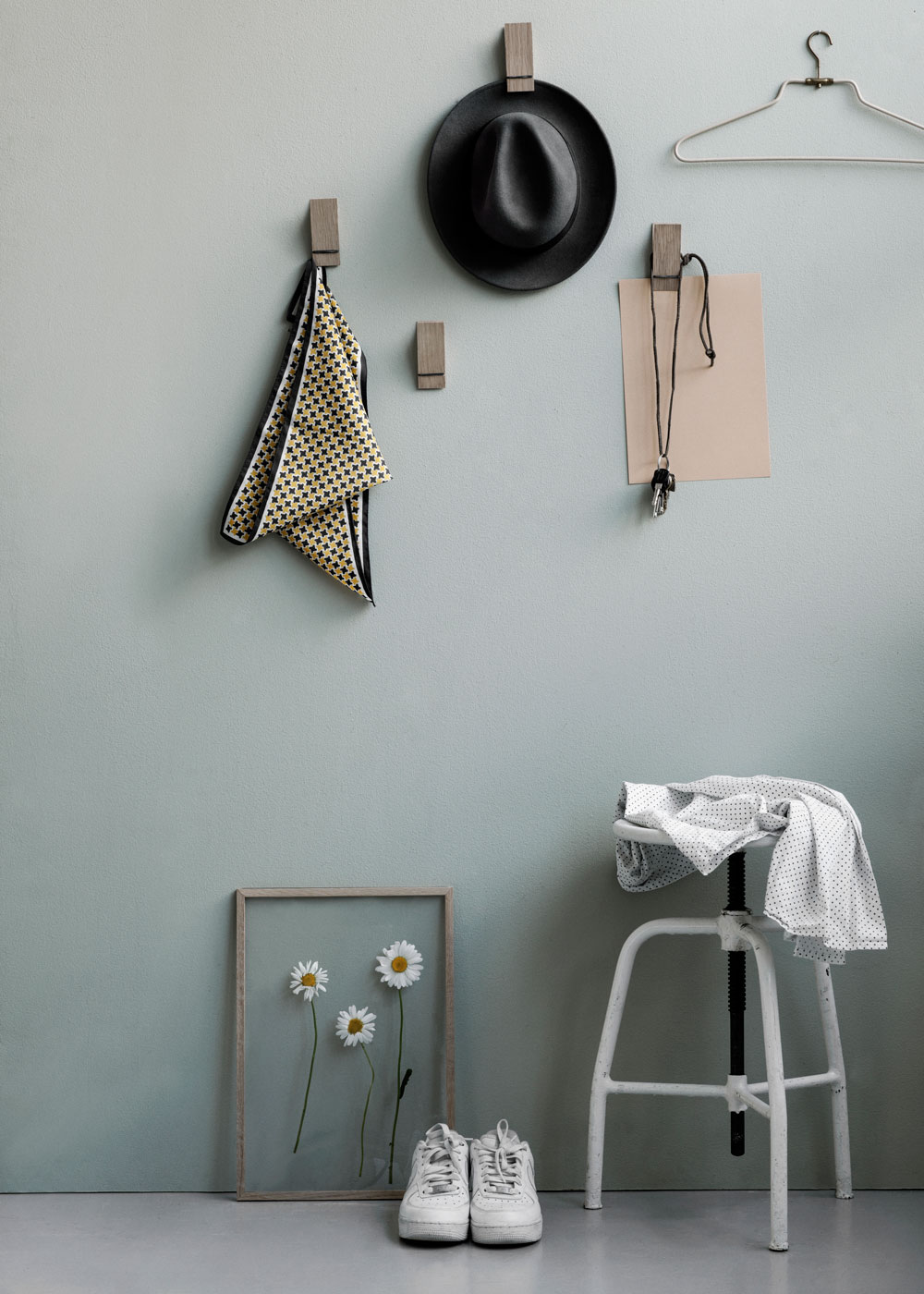 Q: What is your take on the current trend of "buying less, but better"? Do you find it important and if so, why?
A: I was brought up on this credo, with parents always saving for their next piece of quality furniture (many of which they still have this day). And really I think it is the only real sustainable way of living. If we buy good quality products, in general, the strain on the world's resources would diminish substantially. And I honestly believe that real change can be driven from an individual level. This is also what we try to feed into with our products. Prioritizing good quality materials and making it easy to replace parts, so a whole product doesn't go to waste should something brake.
Q: What is your all-time favorite design piece(s) and/or design piece(s) that is(are) on your wish list:
A: Almost anything by Dieter Rams I'd say :)
Moebe is available at select retailers across North America:
Photos: Moebe
---