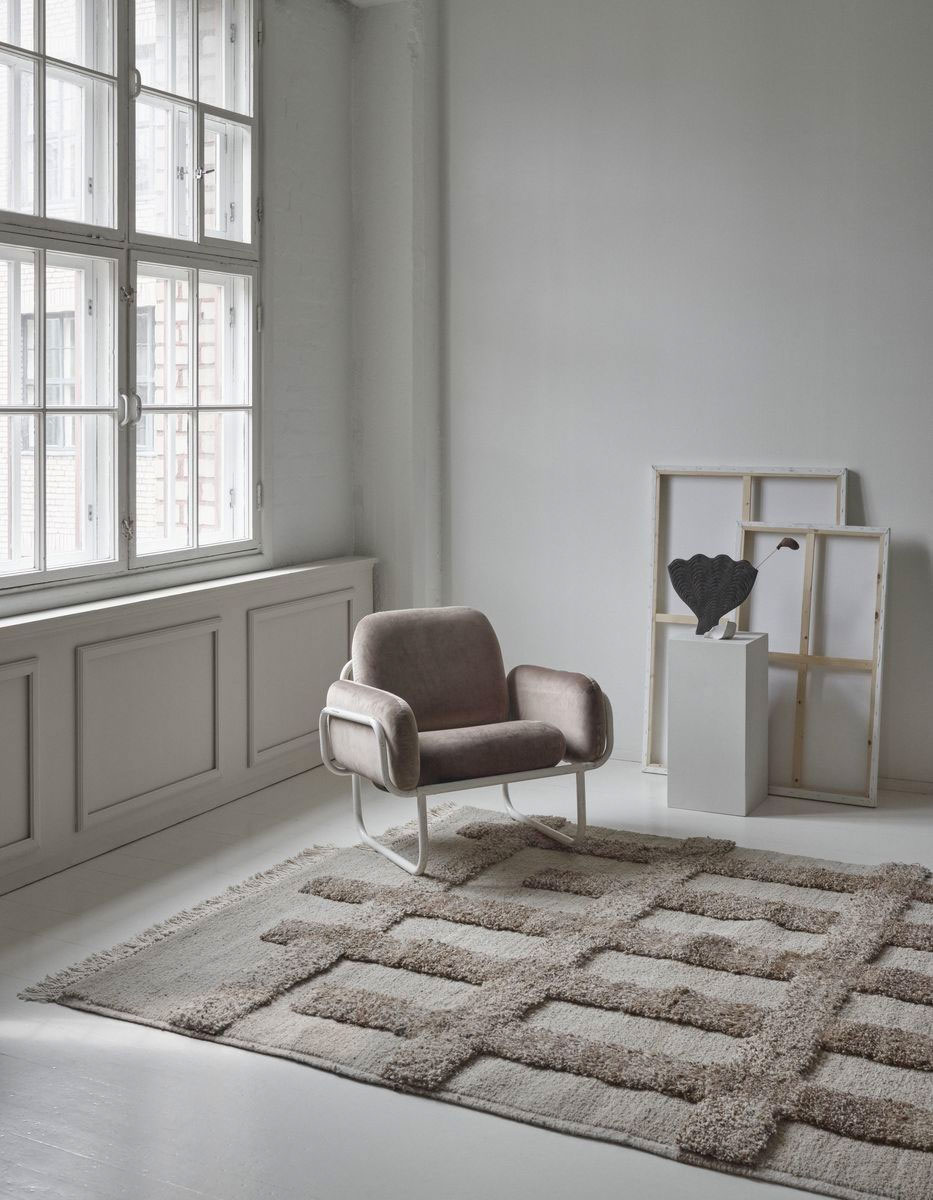 The company was founded in 2016 when owner Anna Suoheimo moved to Ethiopia with her family. She was deeply touched and heartbroken by the living and working conditions in Addis Ababa; Improving this situation became her mission, and this is how Sera Helsinki saw the light of day.
Sera Helsinki provides bags and home accessories such as handmade woolen carpets and cotton towels from pure ecological raw materials. Think natural, unbleached wool, vegetable-tanned leather, and cotton colored with environmentally friendly dyes.
All products are created in Ethiopia, where Sera (which is an Amharic word that means 'work') empowers single mothers and people with disabilities, mostly blind. The company trains and employs artisans that would otherwise end up as beggars on the street. They also provide better working environments as well as higher salaries.
On Sera Helsinki's website, you can read interesting facts about their story and production, such as it takes seven days of work to make 1 square meter of knotted carpet.
Here are a few pictures of some of my favorite rugs created by Sera Helsinki and their Ethiopian artisans.
.
Find out more: Serahelsinki.com
.
If you are interested in discovering another great ethical company, have a look at Mum's, founded by Outi Puro.
.
Photos: Sera Helsinki
.
---