BIG NEWS: Doors to the Insiders Club are open! Join now at a special (re)launch rate and click here for more info about the perks of being a member. But don't wait: The price will go up on October 1st, 2020.
The cheerful, sweet Hoptimists were originally designed by Danish cabinetmaker Hans Gustav Ehrenreich (1917-1984) in 1968. In keeping with the spirit of the day, his figures were characterised by their bright colours and rounded shapes. Ehrenreich participated at several international exhibitions, receiving many honours for his craftsmanship both at home in Denmark and abroad.
The Hoptimists were originally produced from 1968–1974. In 2009, designer Lotte Steffensen and the Hoptimist company relaunched the world-famous Hoptimists, in consultation with Ehrenreich's son Jørn Ehrenreich. For Lotte, it was important for the Hoptimists to be as authentic and in the spirit of Ehrenreich as possible.
"There's something about Hoptimists… They make people smile, inject life and give people the urge to do something. For us, the round shape of the Hoptimists symbolises a new beginning. Hoptimists are the symbol of joy and life and a belief in possibilities."
Hoptimists are available in various materials and are all produced in Denmark. View the full range
here
.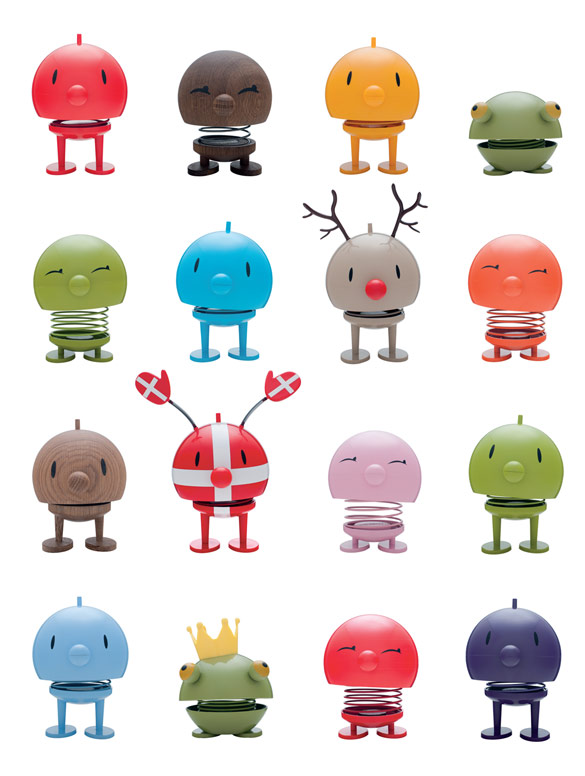 ---