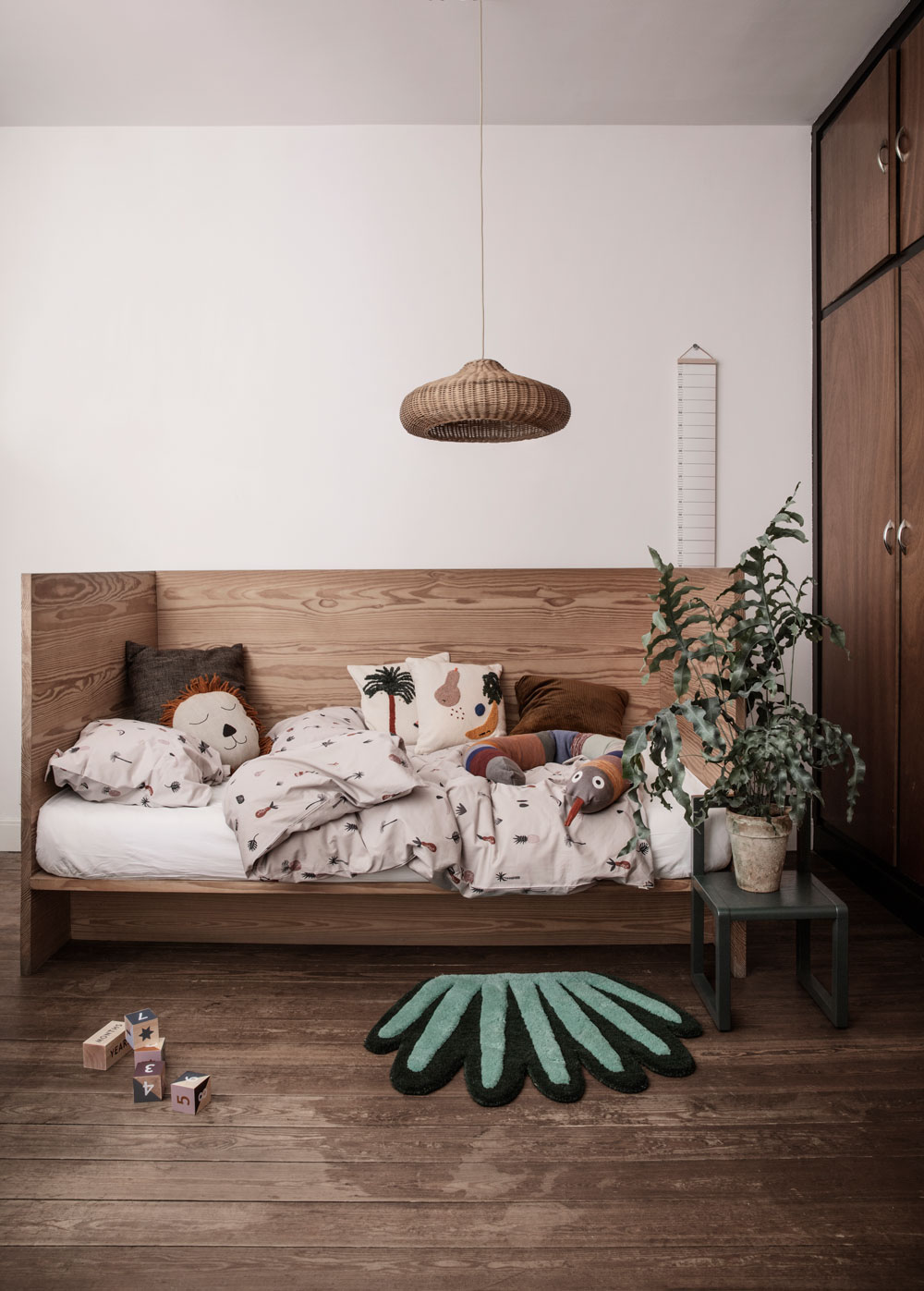 My love for ferm LIVING is no secret, and the excitement I feel when they reveal their latest collection has only gotten stronger over the years. I'll admit it: I wanted to own everything in their kids assortment before I even started to think about babies..! Well, you can imagine that now that I am a mother, images like these make my day. Talk about inspiration!
The Danish brand truly knows how to create a stylish yet understated look. As you'll see here, their spring/summer 2019 lifestyle shots are inspired by fruits, sea life and the animal kingdom. The result is imaginative, happy and whimsical. Add to the mix a lovely dose of natural materials like rattan and wood, and you've got something undeniably cool.
I am loving the wallpaper line designer by Katie Scott (above) and that play kitchen. I am also seriously considering that Fruiticana bedding set for my son (1st picture above), as well as one of those fruit-shaped baskets. See more of my favorites at the bottom of this post.
My top picks:
1. Katie Scott wallpaper | 2.Toto play kitchen | 3. Braided storage basket | 4. Kuku doll bed | 5. Fish tufted rug | 6. Mus plant pot | 7. Wooden animals | 8. Fruiticana doll bedding set
If you are fond of the safari theme, you'll like HM Home's latest kids collection, too.
For more inspiration for kids' room, have a look at the dedicated folder in my image gallery or check out these two Pinterest boards: Design for kids and Nurseries & Kids room
Photos: ferm LIVING
---