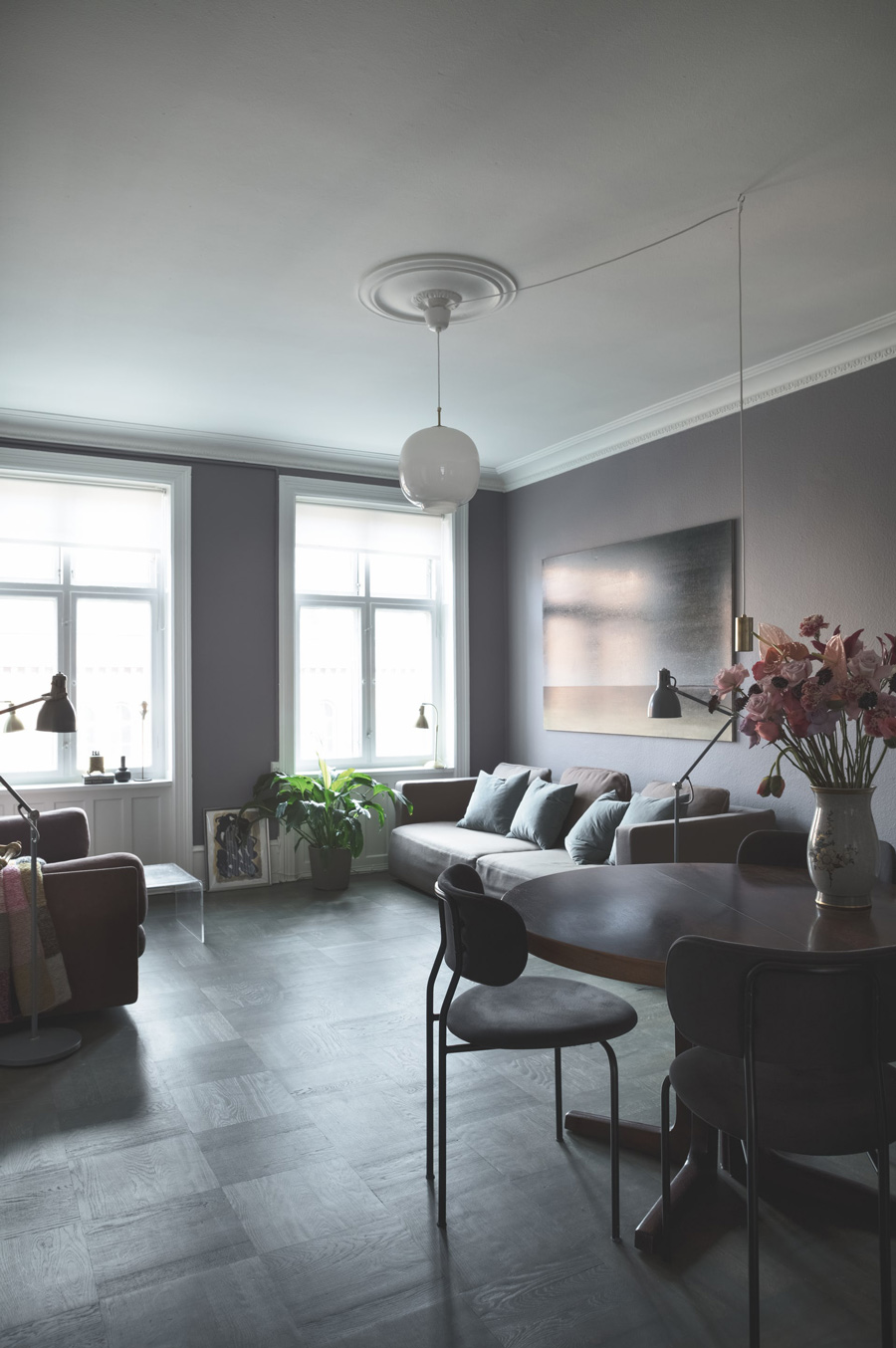 This Copenhagen apartment is not the classic all-white-and-bright Scandinavian home.
Beautifully captured by Bjarni B. Jacobsen, the place is painted (almost) entirely in dark shades – Every room seems to have its own color. The look is dramatic and unusual, but definitely stylish and captivating.
Notice how many doors, cabinets, shelves and beds are painted in the same dark, saturated tones as the walls for a very interesting visual effect. I also like that the black ceiling in the kitchen extends down the wall, like a faux crown molding. I'm taking notes!
The apartment is mostly furnished with vintage pieces, which adds to the comfy, personal vibe of the place. It is surely one-of-a-kind decor!
Photos: Bjarni B. Jacobsen for Boligmagasinet.dk
SaveSave
SaveSave
SaveSave
SaveSave
---