Now, you no longer have to attend an auction to get hold of this coveted chair – designated CH33 – designed by Hans J. Wegner in 1957. Carl Hansen & Son successfully launched the CH33 at the international furniture fair in Cologne, and it has now reached the shops.
The chair is available in both its classic design of lye-treated or oil-treated beech and oak, as well as a new version painted in white, grey, pale blue, orange or black – kept in the original palette of Wegner colours. The chair is available with and without upholstery in either fabric or leather.
The many varieties make the chair ideal for dining rooms or kitchens, as well as hotel restaurants or corporate canteens.
Photos: Carl Hansen & Son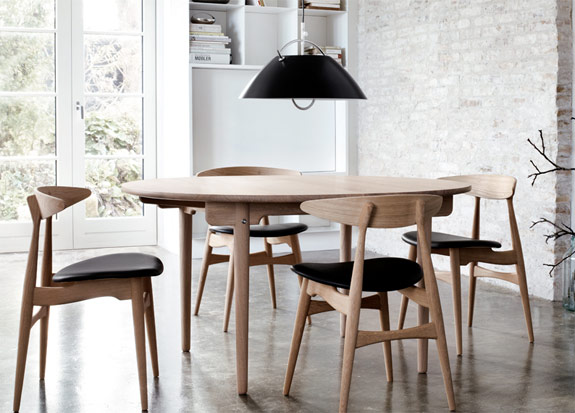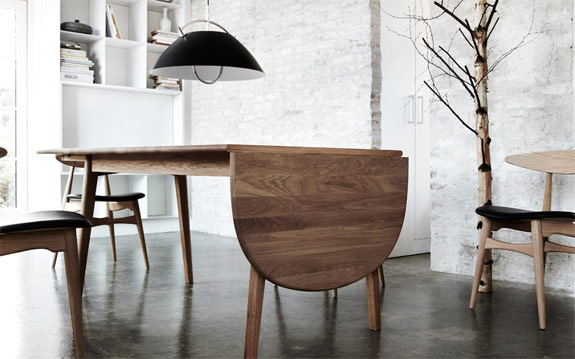 ---