This impressive cabin by Atelier Oslo within the Krokskogen forest in Norway takes my breath away.
The cabin is located on a a steep slope over Lake Steinsfjorden, and the architects created a design that would work in harmony with the site's typography and surrounding nature. The result is an angular structure on four slight levels, creating different zones for living, eating, bathing, and sleeping. The fireplace is located in the middle of the building, visible from all points in the house, inviting guests to gather and enjoy.
With its curved walls and ceilings all made from birch plywood, the cabin seems to be one continuous space; an unusual and interesting geometry. Floor-to-ceiling windows provide amazing views of the nearby lake, and blur the boundaries between outside and inside.
Enjoy the full tour below.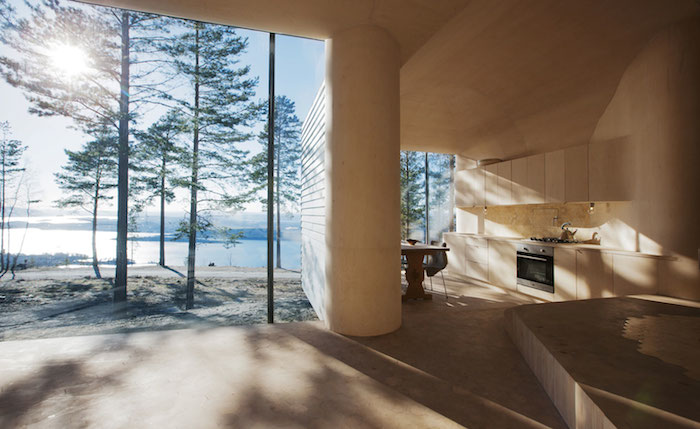 Photos: Lars Petter Pettersen via Wallpaper
---