This is the home of interior designer Joakim Walles from Walles & Walles.
It is a 44 sqm studio in the middle of Kungsholmen, Stockholm. The place feel airy and bright, thanks to a completely revamped layout and large windows that bring lots of natural light. The apartment was tastefully renovated with timeless, quality materials. The kitchen and bathroom cabinets, as well as doors, were custom built by a carpenter, and the dividing bookshelf is from Italian company Porro.
The overall style has a lot of personality and is high in contrast, with a great combination of vintage finds, art, contemporary designer pieces, industrial details and eclectic charm. Beautiful!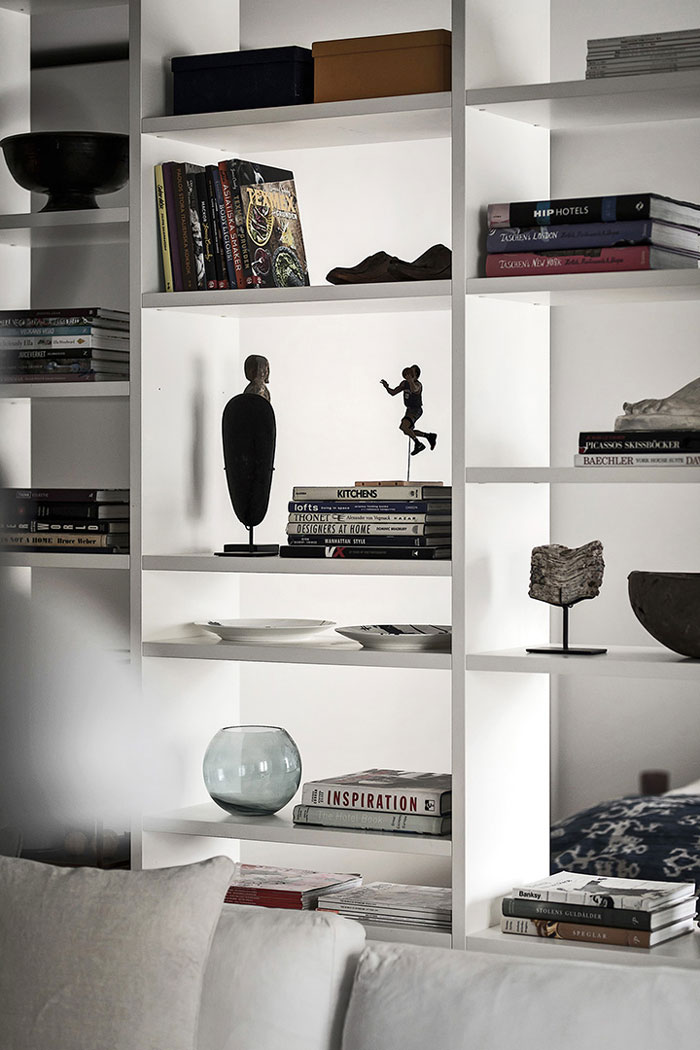 Styling: Walles & Walles
Photos: Adam Helbaoui/Kronfoto for Alexander White
---