This cute and light-filled home located in a 1947 building is perfectly functional and typical to its time period. The apartment has been recently renovated, luckily in a way that has maintained its old-fashioned charm and atmosphere. The doors, wooden floors, door handles and light switches are original. The decorative elements were carefully selected and are in line with the architecture. The Nordic classics like stick back chairs and teak furniture make up a very nice combination with the muted colours and stylish details. I love the kitchen with its gorgeous wallpaper from William Morris, tiles and white wooden floors. Simply gorgeous!
Photos: via Stadshem
Psst: Get insiders tips and tricks on how to create the look, inspiration, discounts and more by joining our growing community of design lovers from around the world. Become an Insider today!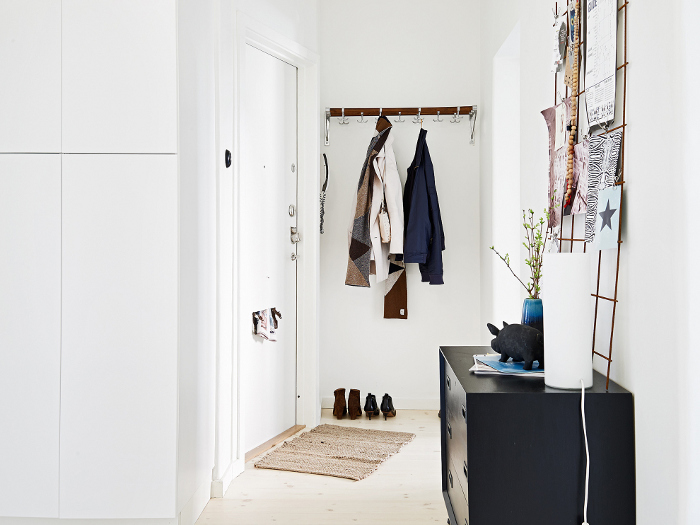 ---